COVID-19 Information for Aboriginal Communities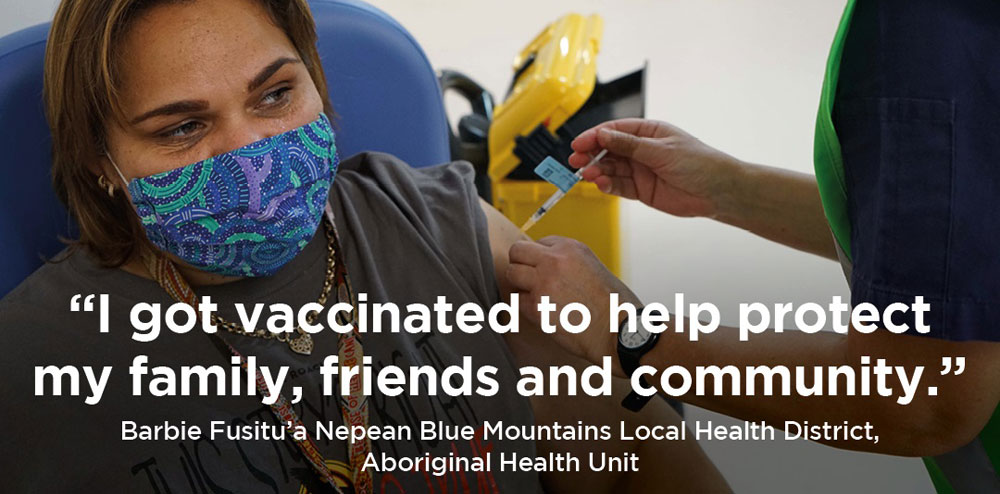 All Aboriginal and/or Torres Strait Islander people who are 12 years and older are eligible for COVID-19 vaccination.
COVID-19 is spreading quickly. Getting our mob vaccinated as soon as possible is the best way we can help stop the spread of COVID-19 and protect ourselves, our loved ones and the community.
To find out more about COVID-19 vaccination, visit the Department of Health website.
You can also help spread the word by downloading and sharing the information kit below:
COVID-19 vaccine toolkit for Aboriginal and Torres Strait Islander peoples PDF, 8967.03 KB
Book a vaccination
To book a vaccination call the Illawarra Aboriginal Medical Service on (02) 4229 9495 or visit the NSW Health website.
COVID-19 support services
The services below offer COVID-19 related support to Aboriginal people.