Have you tried the Wollongong City Libraries app?
Thursday 6 August 2020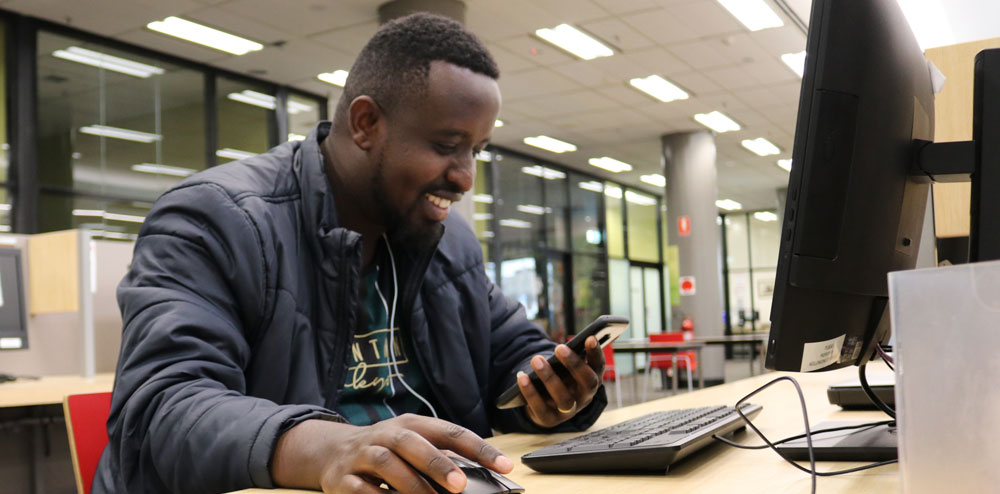 If you have seen the posters, visited your local library recently or follow our Facebook or Instagram pages then you may already know: the Wollongong City Libraries app is live! Once downloaded and logged-in, you can browse our entire catalogue, view the latest Library news, borrow items and much more - all from your own tablet or phone.
The app also provides ready access to a whole suite of eResources including BorrowBox, Studiosity and Kanopy, the online film and documentary streaming service. One of our favourite features is the ability to scan the barcode on the back of any book to see if Wollongong City Libraries has a copy. For the cunning among us, that translates to a lot of money being saved while out shopping. Kiss that impulse-buying habit goodbye!
Now more than ever it's important that there are flexible options for our lovely regulars and newcomers alike to access our resources. There is much more to discover in our app and we're excited for you to dive in. Search for 'Wollongong City Libraries' on the iOS App Store or Google Play Store to download today.
Feedback is welcomed, please report any issues you come across. Happy app'ing!