History Week 2020
Last updated: Wednesday 14 October 2020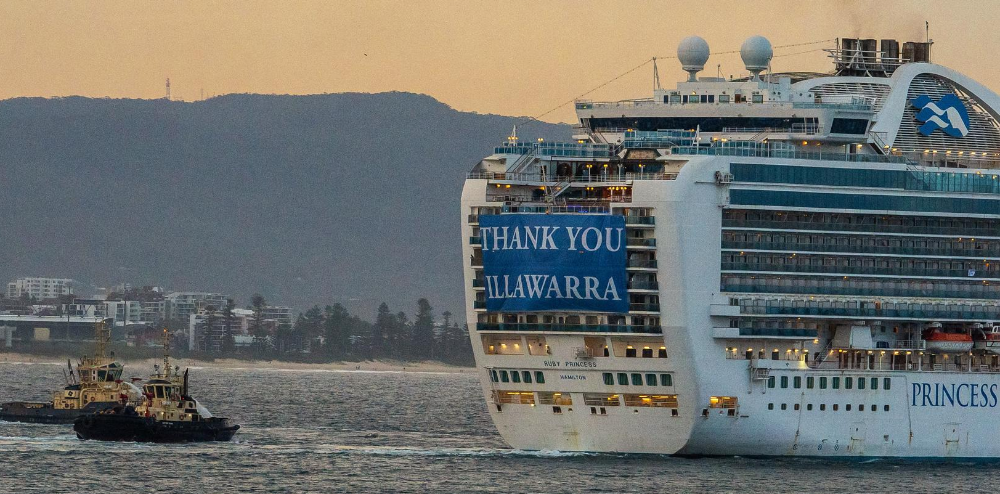 Wollongong City Libraries will join institutions across New South Wales from 5-13 September, 2020 to take part in History Week. As the defining historical event of the year, the COVID-19 pandemic and nationwide lockdown has dramatically affected the Illawarra. Seen through the eyes of the Wollongong Camera Club, Wollongong City Council staff and the general public, Wollongong City Libraries are hosting the Illawarra COVID-19 Stories Photograph Exhibition that explores this new reality.
View the infamous Ruby Princess cruise ship treading water off Port Kembla, eerily empty streets and shopfronts and cable-tied play equipment. The Exhibition is located on Level 1 at Wollongong Library and bookings are essential. Please call the Library on 4227 7414 to book your visit.
Due to ongoing public health directives, the Exhibition has also been made available digitally on the Wollongong City Libraries Instagram. The photographs will be added to the Library's local studies collection where they will provide valuable insight for future researchers.
Other History Week 2020 events, exhibitions and activities across the state can be found via History Council NSW Events.
Image credit: 'Ruby Princess departing Port Kembla', Dawne Harridge, Wollongong Camera Club 14 July 2020.