Clean up with a Chemical Cleanout
Thursday 30 July 2020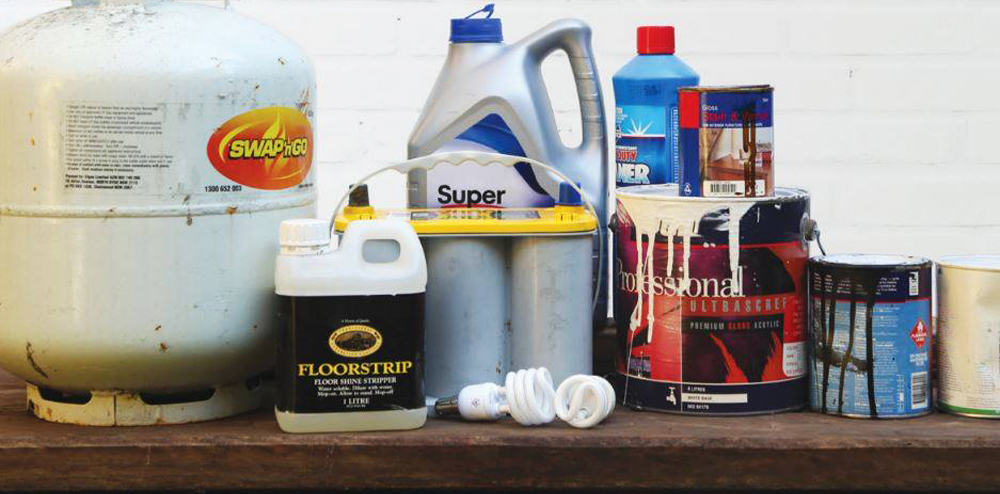 Wollongong City Council in collaboration with the NSW Environment Protection Authority are holding another chemical cleanout, allowing residents to dispose of their household chemicals safely and for free, and this one will be held in Thirroul.
It's the first time a chemical cleanout has been coordinated at this location and everyone is welcome to drop off old paints, chemicals for the garden or pool, poisons, batteries, oils or fuels for disposal.
Household quantities (20 litres or 20kg) will be accepted for all items other than paint. Up to 100 litres of paint in containers of no more than 20 litres each will also be accepted. For a full list of chemicals that can be dropped off visit our Household Chemical Cleanout event page.
Wollongong City Lord Mayor Councillor Gordon Bradbery AM said the cleanout is a great opportunity for residents to make their homes and neighbourhoods a chemical safe environment and dispose of unsafe chemicals in a very responsible way.

"Previously these events have been well attended and we anticipate that hosting one in a northern location such as Thirroul, will be easier to drop off unwanted paints and other unfriendly chemicals and materials that no one really wants sitting around their homes for too long," he said.
If you can't make the event, there is information available on our Community Recycling Centre page about household chemicals that you can drop off for safe disposal year-round.
The new drop off location for this event will be at Thirroul Pool Car Park, Cliff Pde, Thirroul, on Saturday 8 August from 9.00am – 3.30pm.