Changes to our services due to COVID-19
Saturday 26 June 2021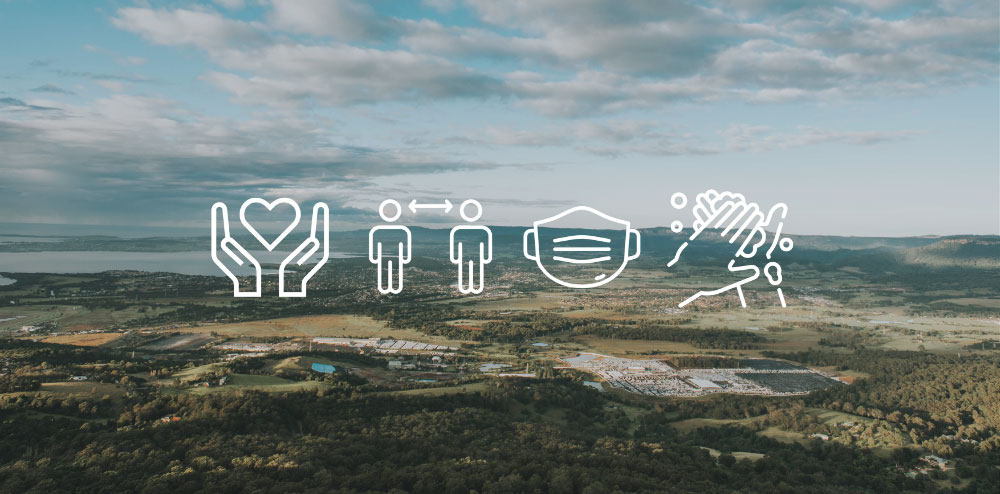 Wollongong City Council has made changes to the delivery of a number of its services to support the NSW Government's updated COVID-19 Public Health Order.
Stay-at-home orders for Greater Sydney, Blue Mountains, Central Coast, Wollongong and Shellharbour began at 6pm yesterday (26 June) and are in place until at least midnight on Friday 9 July. People in these areas must not leave home unless it is for an essential reason. As always, please follow the advice of NSW Health and comply with the Public Health Order.
We know we have an important role to play in our community and that's why we're applying a community-oriented, risk-based approach to the delivery of our services during this challenging time.
By taking these steps, we're working to support the health, safety and wellbeing of everyone in our community.
Here is a summary of the changes to selected services and programs. We are regularly reviewing the latest advice and will continue to respond to any updated health measures.
The following services will be closed to the public from 27 June:
Wollongong City Council's Administration Building.
Council's Customer Service Centre. The team will be available online and over the phone only.
Our libraries – including the home library service. Our online services will continue to be available through the Library's website.
Wollongong Art Gallery.
Wollongong Youth Centre. Council's Youth Services are available online or via phone for support and information.
Beaton Park and Lakeside Leisure Centres.
Council-managed community facility buildings.
Supervised swimming pools, Dapto Pool and the Continental Pool. Berkeley, Helensburgh, Western Suburbs, Port Kembla and Thirroul pools are closed for winter and Corrimal is currently closed for repairs.
Wollongong Council's Men's Shed.
Volunteering Illawarra.
Social Support.
Russell Vale Golf Course. Please contact the Pro-Shop regarding the rescheduling of any bookings.
Communal BBQ facilities in Council's open spaces.
The following services will open at this time:
Lifeguard services at North Wollongong beach. North Wollongong beach is patrolled year-round. All other beaches are unpatrolled until 18 September 2021.
Wollongong Botanic Garden remains open. However, the Friends of the Botanic Garden program, and all public programs, are suspended until further notice.
Wollongong Memorial Gardens.
Wollongong Tourist Parks. The Parks will not be taking new visitor bookings, except for essential travel only. Existing guests at the park are currently permitted to stay, providing guests comply with NSW Health's public health order. Verification may be required.
The rock pools are considered unsupervised and will continue to be maintained. While they are not affected by the restrictions, people are asked to follow the NSW Health's social distancing advice before considering a swim.
Playgrounds, outdoor fitness and skate parks – please follow NSW Health social distancing advice.
Council's Community Transport services will continue to support essential services, such as trips to attend medical or health appointments or for necessities such as food. Advice will be provided directly to our customers and volunteers, but customers can also contact our Community Transport team to confirm service arrangements.
There will be no changes to household waste collections and Wollongong Waste and Resource Recovery Park (Whyte's Gully) will remain open. Payment continues to be by card only.
The Council Meeting on Monday 28 June will be webcast live from 6pm.
We encourage our community to stay informed by visiting NSW Health's website for the latest updates and information. Council-related information will be posted on the City of Wollongong Facebook page and our website.