Quick Response Grants now open to support creative community
Friday 29 October 2021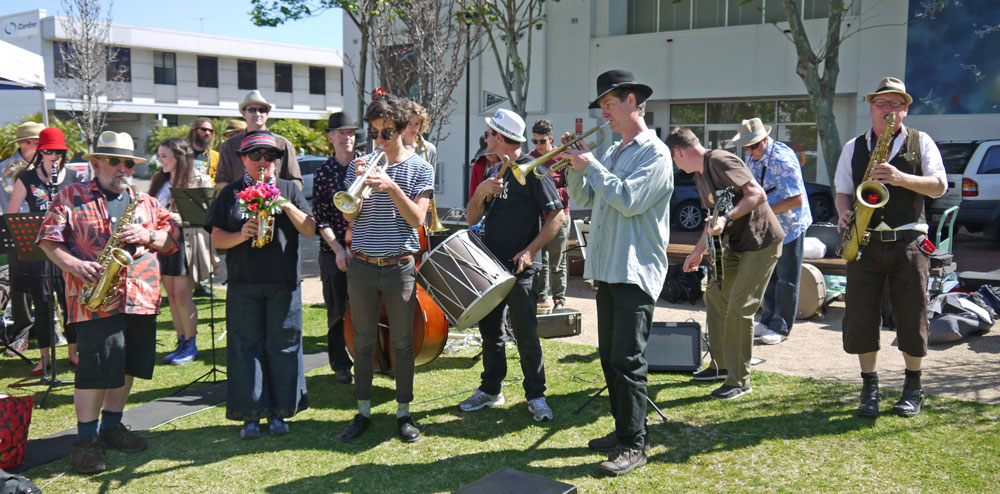 We're calling for artists, creatives and community groups to apply for a Creative Wollongong Quick Response Grant.
We recognise that COVID-19 has had a severe impact on artists and businesses in our community. Council has a commitment towards supporting our city's creative industries, and we're keen to provide grant funding to encourage new music, performing arts, visual arts, craft, and cultural projects.
Following on the success of past programs, we'll be offering up to $3000 to individuals and groups who have a great idea for a new creative or cultural project. We're also offering up to $5000 to go towards marketing support such as photography or videography to help promote creatives' products or projects.
Applications are now open, and you have until 1 November 2021 to apply to receive one of these two Council grants.
Wollongong City Lord Mayor Councillor Gordon Bradbery AM said that Council has encouraged a number of different creative projects over the years by providing financial support to those who are active in the community.
"Council offers a number of different grant opportunities every year to encourage different projects that benefit our community," Cr Bradbery said.
"This round of Creative Wollongong Quick Response Grants has two grant categories to target people and groups who have an excellent creative or cultural idea for a project that could use funding to bring it to life. Whether your project needs funding, or if you need financial support to market your project more broadly, we want to help our creative communities succeed.
"We're looking for projects that comply with the current Public Health Orders and give something back to the community. We're open to all ideas, so be creative and use this as an opportunity to try something new or establish yourself as an artist."
For more information and to apply, visit the Creative Wollongong Quick Response Grants webpage.
Other opportunities for creatives
We regularly share opportunities on our website for artists, performers and other creatives to get involved in. Right now, we're calling for EOIs for three new creative projects.
We're inviting researchers and photographers to be part of a project celebrating 100 years of the Country Women's Association (CWA) in Wollongong.
We're inviting artists to express interest in designing and creating art panels for Port Kembla Pool.
Artists are invited to express interest in exhibiting artworks in our Crown Street Mall Curio Gallery.