Giving Tree Appeal 2019
Monday 14 October 2019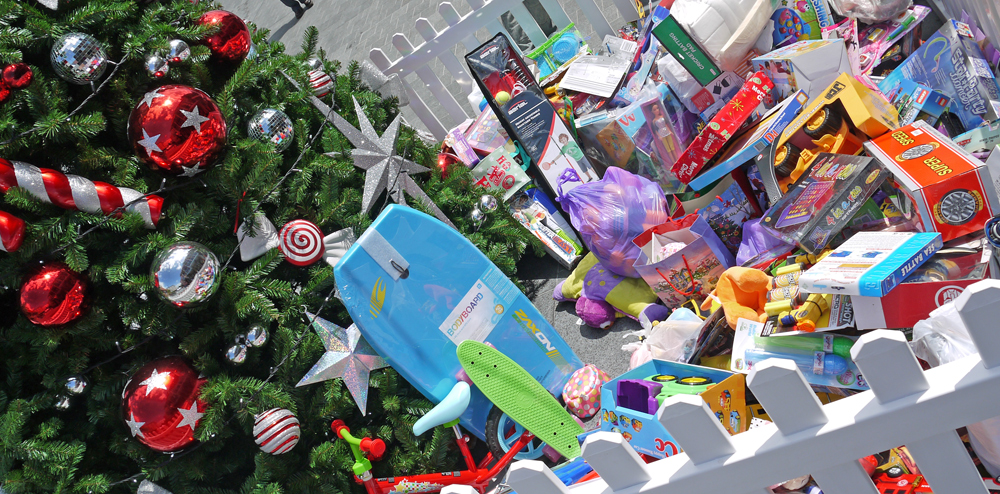 When you're getting your Christmas gifts ready this year, why not share your generosity and buy a present for a child or young adult who might otherwise go without?
The City of Wollongong's annual Giving Tree Appeal is seeking donations of unwrapped gifts or gift cards which would be suitable for all children.
The Giving Tree Appeal is a great way for our community to support those in need. The magic of Christmas should be experienced by everyone and by donating a gift you can make a big difference for all children.
Unwrapped gifts or gift cards suitable for all children 0-16 years can be received until Wednesday 18 December at:
Wollongong Central Customer Service Centre Desk [Level 1, Crown]
Council's Customer Service Area, 41 Burelli Street
All Council libraries
The Central at UOW Innovation Centre. Squires Way, North Wollongong
Port Kembla Golf Club, Golf Place, Primbee
Figtree Grove and Warrawong Plaza, Customer Service Centre Desks
iHub Visitor Information Centre, 93 Crown Street, Wollongong
Novotel Northbeach, 2-14 Cliff Rd, North Wollongong
Wave FM, at top floor 73 King Street Warrawong
Wests Illawarra, 1 Hargreaves St, Unanderra