Author talks go digital with new library program
Monday 17 August 2020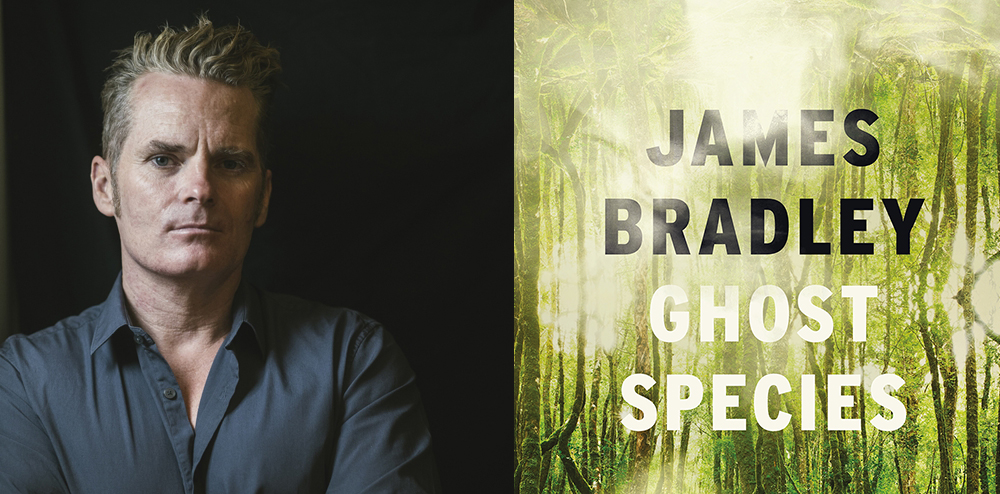 Wollongong City Libraries is excited to join forces with NSW Public Libraries to offer a new online author talk series.
Starting with Australian novelist James Bradley on Thursday 20 August this series of free online author talks will also include popular authors Belinda Alexandra, Monica McInerney and Mary Li.
Wollongong City Libraries Manager Library and Community Services Jenny Thompson said that this was an exciting opportunity to offer something different to library customers from the comfort of their own home.
"We have some really fantastic authors lined up to deliver author talks online over the next couple of months so make sure you add these events to your calendar.
"It's a privilege to work with other libraries to deliver this program to our customers here in Wollongong. With so many of us sticking close to home now, this is a great way for our community to stay connected and engaged by sharing a love of reading.
"These past few months we've had to think outside the box on how we can deliver our usual library programs online. Libraries play an important role in the lives of so many of our customers and it's never been more important to find new ways to offer our services."
Tickets to these online events are limited. To book your ticket visit the Wollongong City Libraries website for more information.
James Bradley - Ghost Species
WHEN: Thursday 20 August, 6.30pm
Ghost Species is James Bradley's latest novel and tells the story of scientist Kate Larkin who joins a secretive project to re-engineer the climate by resurrecting humanity's long-lost relative, the Neanderthals. Set against the backdrop of a hastening climate catastrophe the novel is a timely and deeply affecting story that explores themes of connection and loss in an age of planetary trauma.
Belinda Alexandra - The Mystery Woman
WHEN: Wednesday 9 September, 6.30pm
Belinda Alexandra's The Mystery Woman is a tale of secrets, scandals and betrayal in a 1950s Australian small town. The story begins with Rebecca Wood as she takes on the role of postmistress in a sleepy seaside town known as Shipwreck Bay. Her hopes for a quiet life are soon threatened as she finds herself drawn into the dangerous mysteries that lie behind Shipwreck Bay's respectable façade.
Monica McInerney - The Godmothers
WHEN: Wednesday 30 September
The Godmothers is the highly anticipated new family drama from one of Australia's most beloved authors, Monica McInerney. Eliza Miller grew up in Australia as the only daughter of a troubled young mother. Despite her tricky childhood, her loving and secure life was abruptly changed following a tragic event on her eighteenth birthday. Now, thirteen years older and deliberately living as safely as possible, Eliza in enticed by one of her Godmothers to journey from Australia to join a complicated family in Edinburgh. Despite the chaos, Eliza begins to bloom and finds herself hopeful to answer the biggest mystery of all – who is her father?
Want to pick up a copy of one of these great reads? All libraries are open. To book an appointment, call your local library to book a 50minute visit.
Or check the availability and reserve a copy of these books by visiting the Wollongong City libraries catalogue.