Wollongong Council claims Outstanding Environmental Achievement Award
Friday 19 November 2021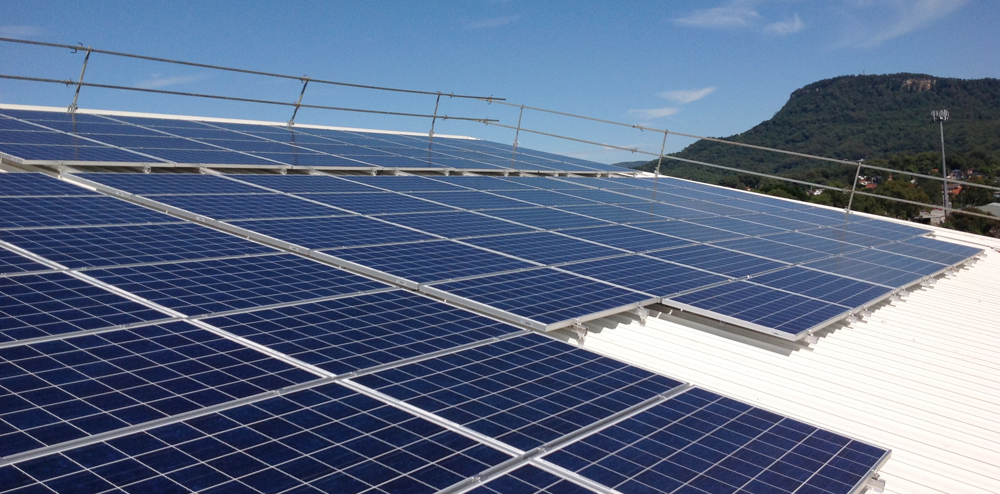 Wollongong City Council's ambitious Sustainable Wollongong 2030 strategy and organisation-wide approach was acknowledged this week after Council was awarded one of the State's top annual environmental awards—the Local Government NSW's (LGNSW) Excellence in the Environment Awards' Local Sustainability Award for 2021.
Council was nominated in an impressive field of 14 category winners, and Wollongong City Council General Manager (Acting) Kerry Hunt said that it is great to see Council's commitment to sustainability on a local level recognised.
"Our Sustainable Wollongong 2030 shares Council's commitment to sustainability for both Council operations and our broader community. It's an important document that brings together Council's many programs, initiatives and environmental strategies while also providing a strategic direction for where we're heading as a climate-conscious city," Ms Hunt said.
"We recognise that climate change is not just a global challenge but a local issue. That's why Wollongong City Council has a goal to reach targets of net zero emissions by 2050 for the City of Wollongong and net zero emissions by 2030 for Council operations.
"The purpose of this broader strategy is to integrate everything Council already does or plans to achieve so that all of our environmental priorities are in one document. This helps us comply with any goals, promises and agreements we're a part of, and makes it easier for us to monitor, evaluate and report back to our community on our actions.
"What we do does not happen in a bubble and we rely on the support of our community to achieve our vision for a sustainable Wollongong. Our community has told us on many occasions, including during our engagement for the Sustainable Wollongong 2030 strategy, that they are passionate about the environment and they want to see it protected for future residents to enjoy. We still have a way to go to become a truly sustainable and climate-conscious city, but we're keen to take on the challenge with the support and enthusiasm of our community."
The LGNSW Awards are held annually and aim to recognise outstanding achievements by NSW councils in managing and protecting the environment. For each award there are three divisions based on the population of a council's area. The overall winner of the Local Sustainability Award recognises the council that stands out above all 14 award category winners.
LGNSW President Linda Scott said Wollongong City Council was a worthy winner of the Local Government NSW's (LGNSW) Excellence in the Environment Awards' Local Sustainability Award and was a standout among an impressive field of 14 category winners.
"Wollongong City Council has tackled the daunting task of developing an overarching strategy, Sustainable Wollongong 2030, to secure its community's environmental future, uniting council's many and varied environmental strategies, programs and plans into a united approach," Cr Scott said.
"The process involved exhaustive community consultation and staff engagement to develop what I think is a world-class strategy. They are another great example of how councils punch well above their weight in delivering outstanding environmental outcomes with limited resources at their disposal."
For more details on this year's LGNSW Excellence in the Environment Awards, including case studies of winning projects, visit the LGNSW website.