Post boxes opened for letters to Santa
Monday 20 November 2023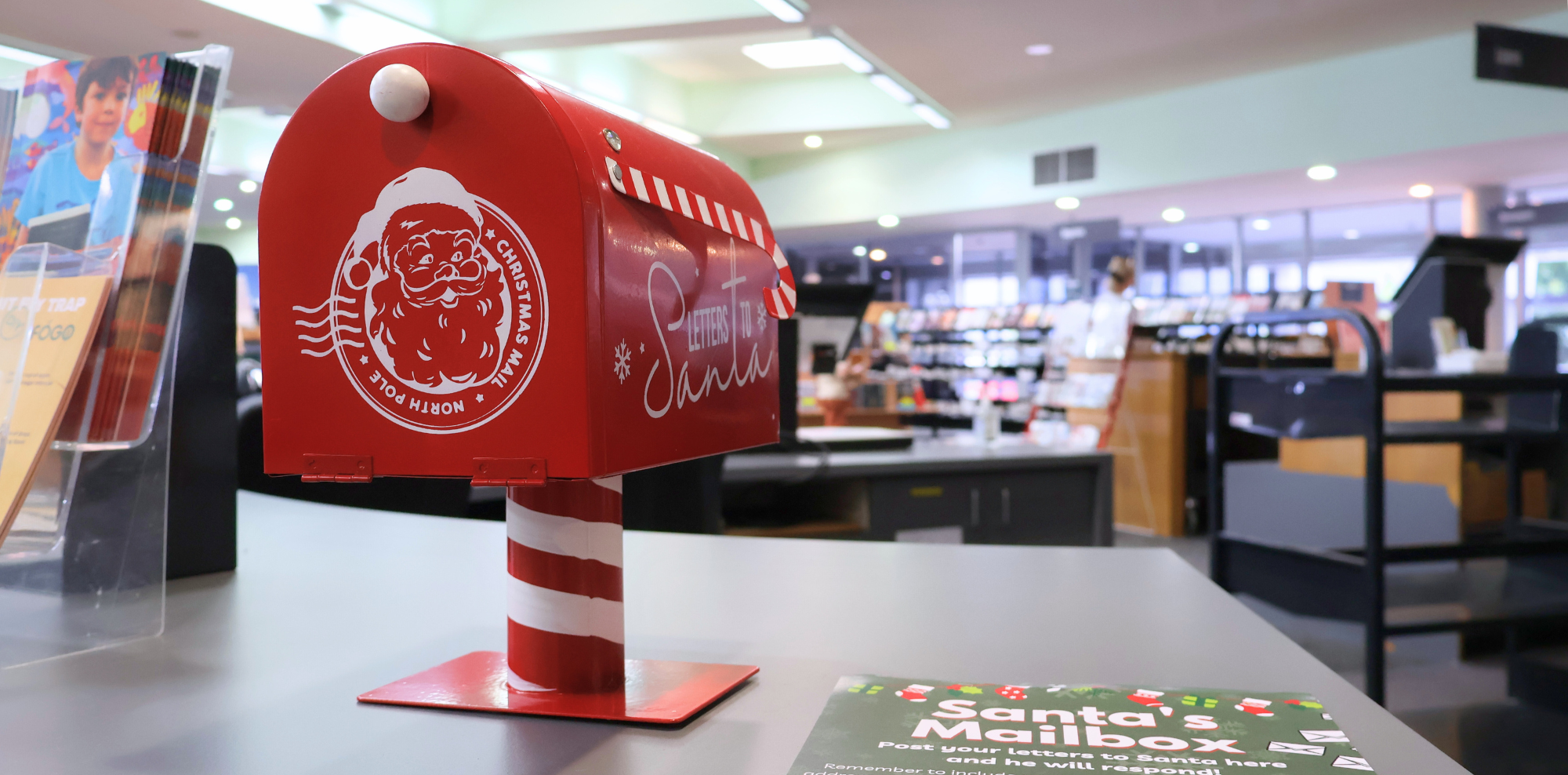 Wollongong City Libraries is offering a personalised mail service for its littlest library members to help make wishes come true this festive season. From Thursday 16 November until Saturday 9 December, you can drop off your letter to Santa by visiting your local library.
All seven library locations have installed a mailbox and will be delivering the letters to the North Pole at the end of the month.
According to Manager Library and Community Services Jenny Thompson, it's important that all letters are correctly addressed with the letter writer's name and address so you can receive a personalised response from Santa Claus.
"We understand how important it is that your letter to Santa arrives with plenty of time for the elves to get to work. That's why we're calling for our youngest library members to write and post their letters before Saturday 9 December," Ms Thompson said.
"This is a hectic time of year for many people and Santa and his elves are particularly busy. We know they love the letters they receive each year from the kids of Wollongong and take great joy in reading them and seeing any drawings that accompany the Christmas wishes.
"Christmas is a special time of the year and it's wonderful to be able to get into the spirit of things. The Wollongong City Libraries' Letters to Santa program is an annual tradition that our staff adore taking part in."
While you're at the library to post your letter, why not browse the shelves or check out some of the great kids' programs on offer. Visit the Wollongong City Libraries website for more programs and activities.
Letters can be posted during opening hours by visiting your local library.