How we'll build a resilient community as we step up to face climate change
Tuesday 19 October 2021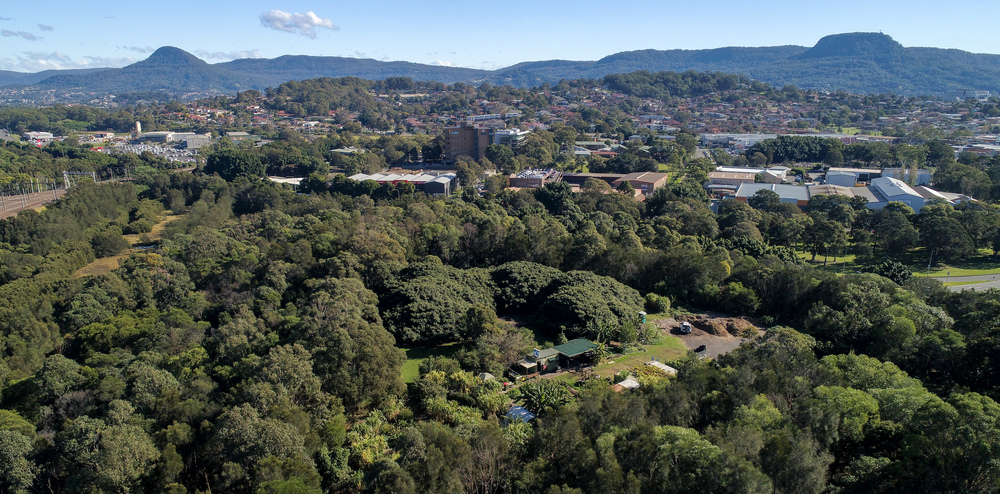 We recognise that climate change is a real concern for our community. Although it's difficult to imagine the City of Wollongong 30, 50 and even 100 years into the future, we know that we all need to take action now to adapt to the challenges of climate change.
In 2017, Council joined the Global Covenant of Mayors initiative, an international alliance of cities and local governments who share a long-term vision of promoting and supporting voluntary action to combat climate change.
As part of our commitment to this important international alliance, we need to meet a number of key milestones. The next milestone on our list is Council's Climate Change Adaption Plan. We've drafted and endorsed this Plan and we'll be calling for community feedback soon before we start work to finalise the Plan next year.
Wollongong City Lord Mayor Councillor Gordon Bradbery AM said that the most urgent priority for all countries, cities and local governments, is to reduce greenhouse gas emissions.
"In 2019, Council declared a state of climate emergency and this requires urgent action by all levels of government to manage human induced problems that are causing global warming. In response to this, we've already set and are working towards climate mitigation targets of net zero emissions by 2050 for the City of Wollongong, and net zero emissions by 2030 for Wollongong City Council operations," Cr Bradbery said.
"Now we're planning and preparing for changes to our environment, which are a result of our current and past global emissions. Council's Climate Change Adaption Plan looks at the ways we can take action to ensure our community's resilience in the face of climate change.
"The science has been consistent in its warning of what environmental challenges we'll face this century. What we already know is that we're likely locked into a climate future that will see increase risks of flooding, sea levels rise, erosion, storms, extreme bush fire, hotter weather, and severe droughts."
To develop the Climate Change Adaption Plan Council undertook a risk assessment that looked at the different hazards and risks that were likely to affect different suburbs within the Wollongong Local Government Area.
We also took into account the recent data collected in the NSW Government's Adapt NSW climate change reports which provide relevant local information.
Council's Climate Change Adaption Plan is based on the most-up-to-date climate science and takes a measured approach to adapting our city for the future. We've identified actions that can be taken in the short, medium and long-term, including actions related to future climate change conditions that have not yet occurred.
"What we know is that all of our suburbs, from Helensburgh in the north to Yallah in the south, will experience more extreme weather events in the next 30 to 50 years," Cr Bradbery said.
"We've identified 72 actions in total that Council can take to minimise the impact of climate change on our community with 26 of these actions are expected to be delivered in the next Community Strategic Plan period of 2022 to 2026.
"Part of the success of this Plan is that it builds on the work we've already started to manage risks that are well known to our community, such as flooding, bush fires and erosion along our coastline. By incorporating meaningful changes into our current operations and plans, we can gradually make subtle adjustments to our approach to delivering services that also prepares our community for the future."
The Climate Change Adaption Plan allows for actions to be introduced into our business planning and allows us to update the Plan as needed, to reflect our shifting experience of climate change as it affects our local community.
"Some of the challenges we'll face in the coming years will be really difficult, especially when it comes to protecting our coastline from rising sea levels and inevitable erosion and inundation," Cr Bradbery said.
"At the same time, it's important to recognise that the role Council plays in mitigating and adapting to climate change is only a small part in a broader country-wide and global effort.
"The science is compelling and the risks we'll face together as a community are real. It's a community-wide effort to tackle the challenge, but by acknowledging and understanding the risks we'll face in the future, puts us in a position where we'll be able to plan ahead, prepare and support our community.