Emission reduction targets
In December 2019, Council adopted the following science-based emissions reduction targets:
Net zero emissions by 2030 for Council operations
Net zero emissions by 2050 for the City of Wollongong.
We have also put together Emissions Profiles for both the Wollongong Local Government Area and Council operations, which you can read about below. These emissions profiles will be updated approximately every two years.
We're already working on a number of activities, and planning for others, to achieve these targets. These are set out in our Climate Change Mitigation Plan PDF, 4379.41 KB.
Emissions Profiles
The Wollongong Local Government Area emissions profile (2016-2017) is made up of:
Stationary energy 78% - this involves mainly electricity consumed by residential, commercial and institutional facilities, and manufacturing and construction activities.
Transport 19%
Waste 2%
Waste water 1%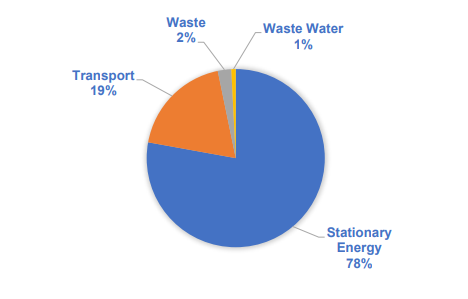 Council's emissions profile (2017-2018) is made up of:
Landfill 85%
Streetlights 6%
Electricity 6%
Fuel 2%
Gas 1%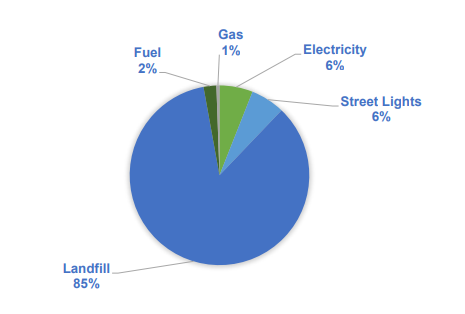 Landfill makes up the largest portion of Council's operations emissions profile, but it is important to note that we manage the landfill which receives waste from the wider community. Methane emissions produced from organic materials (garden and food waste) breaking down in landfill sites significantly add to Council's greenhouse gases emissions profile.
Other than the waste Council produces, Council does not have full control over the amount of waste taken to the landfill. However we have a role in encouraging and supporting the community to reduce waste production, reuse and recycle. We can also reduce the amount of emissions through gas capture and flaring.