FOGO is a service available to all households that have a green-lidded bin.
It allows you to use your green bin for all food waste and garden organics. We can then turn your waste into quality compost instead of it going to landfill.
There's lots to love about FOGO! Learn more below or head to the Wollongong Waste website.
We're also working towards making this system available to multi-unit complexes that do not have green bins. Stay tuned for updates.
FOGO stands for Food Organics and Garden Organics.
With FOGO you can place all your food scraps and stale food, including meat and bones, into your green bin along with your garden waste.
This food waste and garden organics is processed into quality compost right here in Wollongong to help soils and plants, instead of going to landfill.
In 2022 FOGO collection diverted 56,000 tonnes of emissions from landfill in Wollongong! That's the equivalent of removing 12,462 cars from our roads for 1 year.
Watch the video below for a quick overview about the service and visit our page to learn how to FOGO.
After your food and garden waste is collected weekly, it heads to a purpose-built waste facility, SOILCO, in Kembla Grange to be turned into compost.
The FOGO material is weighed, sorted, and shredded before being placed in four specially designed tunnels which each hold 800 cubic metres of FOGO material. After 21 days in the tunnel, being monitored carefully by computer to assess microbial activity and having air and water added as needed, the hot composting process is complete.
It is then tested for germs and screened before being sent to large remediation projects, or added with other materials to produce a soil conditioner suitable for top-dressing sports fields, tree plantings, and to be bagged into compost products.
Here are just a few reasons to FOGO:
Help the environment by sending less waste to landfill.
Save space in your red bin.
You can save around $400 each year by downsizing your red bin from a 240L to a smaller size (120L and 80L options available). Submit a request or call Council on 02 4227 7111.
Turn your waste into useful compost.
Reduce harmful greenhouse gas emissions.
If everyone in Wollongong used FOGO weekly, together we could save an additional 150kg per household - or a total of 11,050 tonnes of food waste from going to landfill every year.
Food scraps still make up about 30% of all waste found in red bins of households in Wollongong.
When these food scraps and other organic waste from your garden goes into landfill, it takes up space and produces methane. Methane is a powerful methane gas; over a 20-year period, it is 80 times more potent at warming than carbon dioxide
By using FOGO, we can recover and reuse this waste as nutrient-rich compost to improve soils and plants.
Let's create less of this...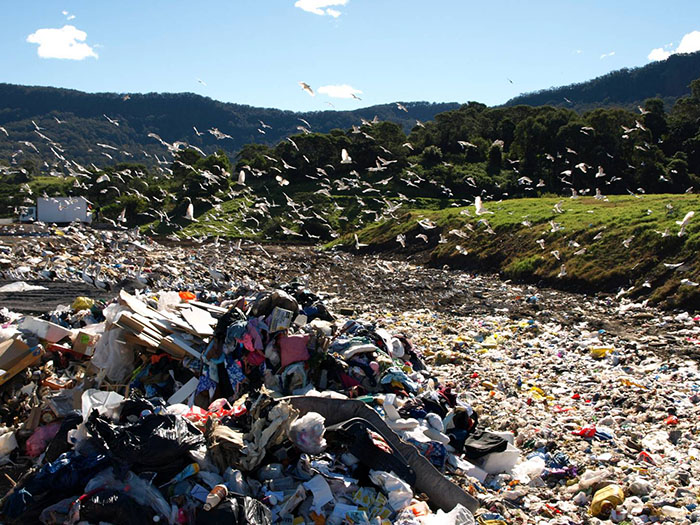 and more of this...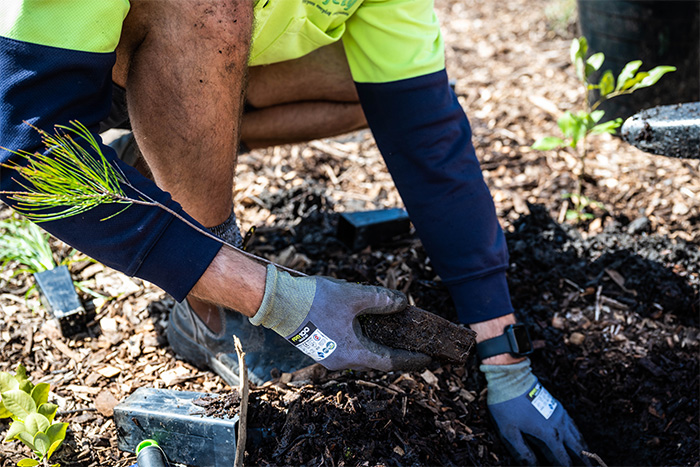 Check out our How to FOGO page to get started.
Be a FOGO Hero
So many people in our community love using FOGO, and all the benefits it brings. These are our everyday FOGO Heroes.
We share some of the stories of our local FOGO Heroes below - and uncover their tips for using FOGO.
You can be a FOGO Hero too by entering our competition!
Using your FOGO
Get to know your FOGO and start using it today! Every little bit counts.