New Wollongong City Libraries app is a go
Tuesday 25 August 2020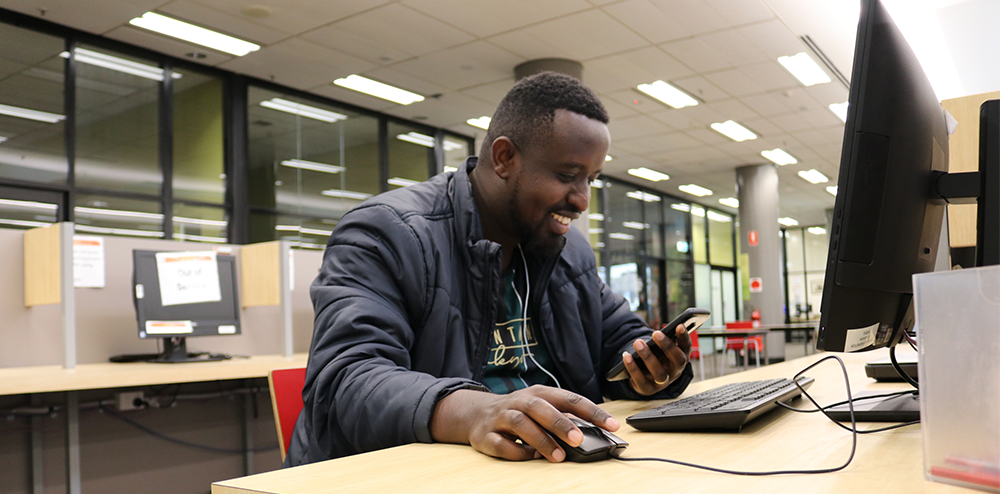 Library customers are now able to access their library anywhere, anytime thanks to the new Wollongong City Libraries mobile app.
With all the best features of the Library website and a few new additions, the Library app will help members keep track of their loans, search for new items and browse the library digital collection.
Customers can download the app directly from the App Store for Apple devices or Google Play for Android devices by searching for Wollongong City Libraries.
Manager Library and Community Services Jenny Thompson encouraged everyone to jump onboard and download the free app to start browsing the collection.
"We know that many of our customers have busy lives and don't always have the time to physically visit their local library. However, most of us have a smartphone, iPad or tablet. The new Library app is perfect for customers who want the flexibility of accessing their library services on the go,'' she said.
"The new app is especially useful for our customers who enjoy eResources and reading or listening to a book via their device as one of the great features of the app is its integration with our digital resources such as eBooks, eMagazines, eAudiobooks and online movie streaming."
The Library app also has some new interesting features that may shake up how customers search for new reads. If you see a title you'd like to read while you're out and about, customers can click on the 'More' button within the app and scan the book's ISBN barcode and check if there is a Library copy of the title available.
Customers can also use the app to vote for new items that they would like the Library to purchase.
"Since the Library app's introduction in June, we've already had over 600 customers download the app onto their device. It's wonderful to see so many people get excited for this new technology," she said.
"It's also easy to join if you're not an existing Library member! Simply download the app and sign-up to become a new member."