Coledale Community Hall Mural
The Coledale Community Hall Mural was produced by artist Bradley Eastman (aka Beastman) in April 2021.
This project was a partnership between Wollongong City Council and South Coast Writers Centre.
The mural was created in response to a place poem by local poet Mark Tredinnick PDF, 58.84 KB. Tredinnick wrote the poem with inspiration from members of the local community who joined him in a free weekend writing workshop.
Some of the themes from the poem which are reflected in the mural include the beautiful coastal location, the unique escarpment landscape, the history of the area, and the many lifeforms that inhabit Coledale.
Eastman also drew inspiration from the building's architecture and brickwork.
"The colours in the mural reflect those that surround the building, giving the mural a sense of belonging and interaction with its surroundings."
Brad Eastman.
Eastman also painted a wall within the Community Hall (pictured below), which features Tredinnick's poem.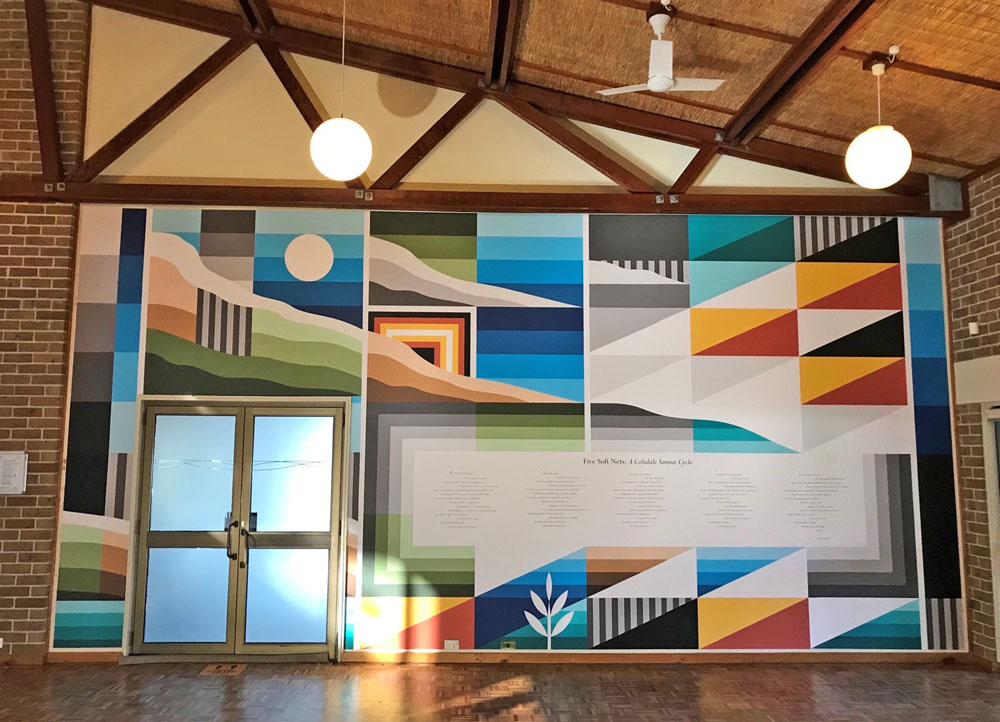 ---
This project is part of Wollongong City Council's Public Art Program which aims to create quality public art in response to and reflecting the social, cultural and historical diversity of Wollongong and its suburbs.