Haji Oh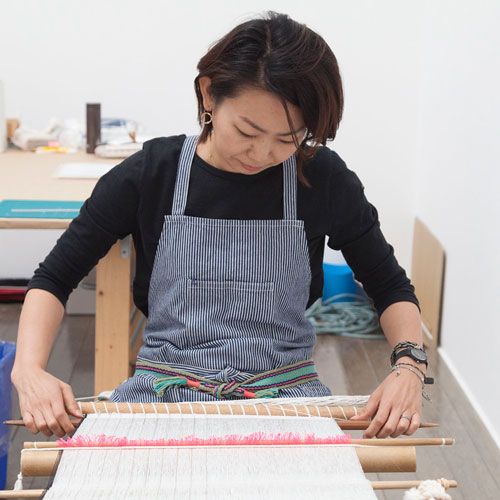 Haji Oh is a third-generation Zainichi Korean artist, born and raised in Japan, who now lives in Wollongong.
She utilises the techniques of weaving, dyeing, tying, and stitching based on textile and fibre arts to shed light on the untold stories of people whose lives have touched hers.
In additional to textiles, she has used photographs, texts and sounds in her installations in order to give expression to the silent memories of women and unnamed individuals. She collects memories through community workshops and dialogue, and develops them in her practice to explore the effects of post-memory.
Since 2017, Haji has engaged in a series called grand-mother island project, in which she attempts to trace the trajectories of people who have crossed the seas between Australia, Japan and South Korea, focusing on the individual narratives that are interwoven with history.
Her major exhibitions include: Publicness of the Art Center (Art Tower Mito, Japan 2019-2020), Memories in Weaving (Oyama City Kurumaya Museum of Art, Japan 2019), Cultural City of East Asia 2018 Kanazawa: Altering Home (Neighborhoods in Kanazawa city), and Wearing Memory (University of Wollongong, 2015).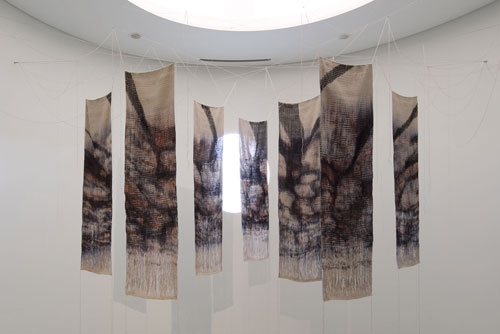 Above: Haji Oh, floating forest, 2017, hand woven and dyed linen