Erin Mison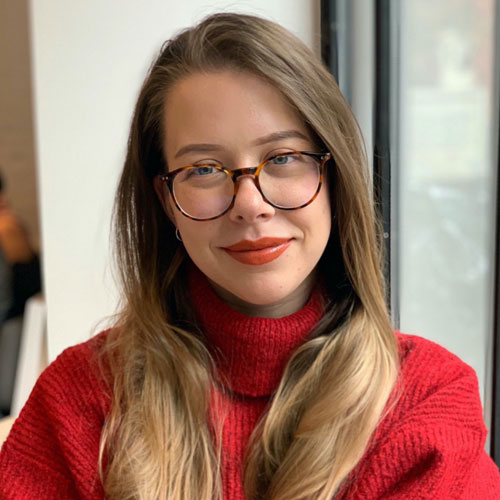 Erin Mison is a self-taught contemporary textile and fibre artist based in Wollongong, Australia.
Through the process of completing a PhD, and in her career as a casual academic, Erin's artistic work is strongly influenced by her background and expertise in psychology. Using a hand-operated tufting gun, Erin works with both natural and synthetic yarn to create tufted rugs and tapestries.
Drawing inspiration from surrealism and traditional portraiture, Erin utilises bold colour and striking imagery to create evocative pieces to inspire both conversation and self-examination. Erin's current work reflects a journey of outrospection and accidental introspection, and the process of permitting happiness in a time where there is so much to make us anxious and nihilistic. Erin's work explores themes of identity curation, catharsis, and sexuality.
Erin's work has been exhibited in numerous exhibitions in the Illawarra Shoalhaven area since 2018, including Other Nature; Money & Fairy Tales 2019, Expressions of Interest 2020 and In Light of All Things 2022. Working alongside fellow artists and friends, Erin is a founding member of the artist collective Make Space, whose annual group exhibitions have been held in gallery spaces along the south coast.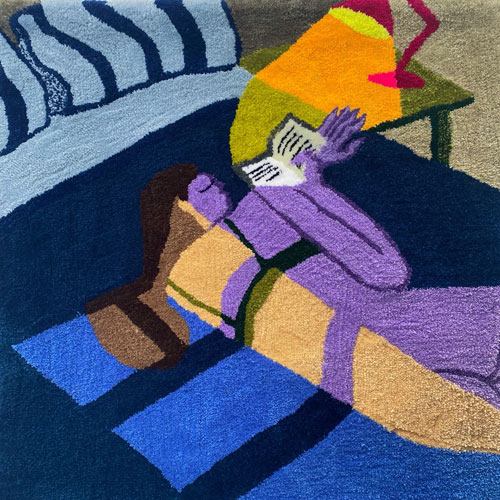 Above: Erin Mison, A moment to rest, 2021, wool and acrylic yarn on cotton