Ian Brown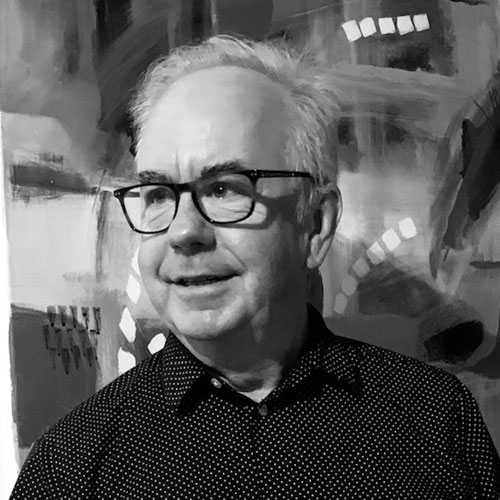 Ian Brown works in abstraction, exploring the natural and built landscape… where fragmented landscapes emerge from bold textured responses.
His works move beyond the edge of the canvas, taking the gaze far beyond the literal, providing challenges for the viewer.
While at times the marks can appear random and restrained, the bold nature of the works cannot be denied.
Layers of colour and texture are an important aspect of his work, that are built to provide the required depth. Like small artworks in themselves, Ian hand prints abstracted forms on tissue and washi paper, combined with gestural marks made with paint, ink, charcoal and crayon. At times the viewer is unaware of the multitude of layering, requiring a much closer inspection… often the media blends towards a uniform landscape.
Bold, large and colourful, Ian's works provide a narrative to explore the landscape with a non-traditional edge. True colour is not necessarily an important aspect of his work as the abstracted form takes precedence. Often the form becomes secondary to the expressive nature of the work. Ian unashamedly enjoys breaking the complexity of nature into simplistic forms and invites the viewer to become lost in the abstracted environment.
Ian exhibits in both solo and group shows and is currently the Vice President of the Illawarra Association for the Visual Arts (IAVA). He worked in art education for over 30 years. He retired from the University of Wollongong (UOW) where he was Dean and Head of the School of Education. He is an Honorary Professorial Fellow with the Faculty of Social Sciences. His PhD was completed in arts education policy and was recently awarded Fellow of UOW.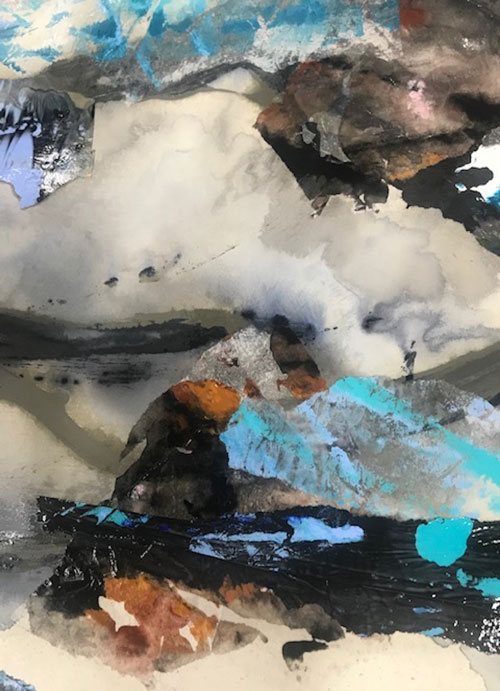 Above: (detail) Ian Brown, Seeming, 2021, acrylic, monotype collage on Shiramine Awagami paper