Joe Darling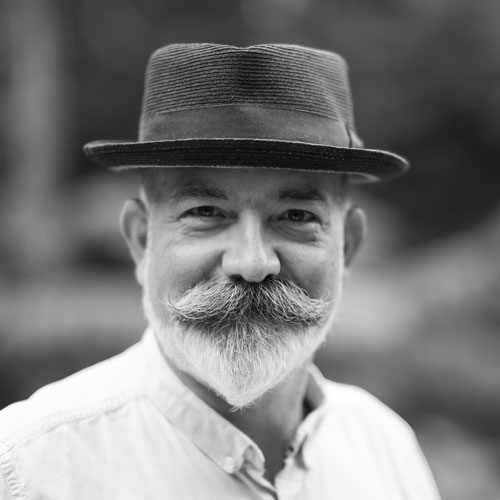 Joe Darling, a production potter based in Wombarra, learned his craft hands-on from practicing potters throughout America - taking on apprenticeships, and integrating these skills into a degree at Sacramento State University.
Now living the Northern Illawarra, Joe has found a unique peace along the coastline, and gathers inspiration from the rugged and beautiful land and sea scapes.
Using extremely coarse clay imbued with rock and mineral, he chooses glazed colours in soft blue pastels. Joe finds a look that is both elegant and gritty, sincere and ironic - a metamodern art form.
Since 2010, Joe has been a pottery teacher and is the founder of The Pottery Shed where new potters in Sydney, and from Wollongong learn the craft.
Joe is working towards a second Pottery Shed in Thirroul, where locals will be able to attend classes and learn from this master craftsman.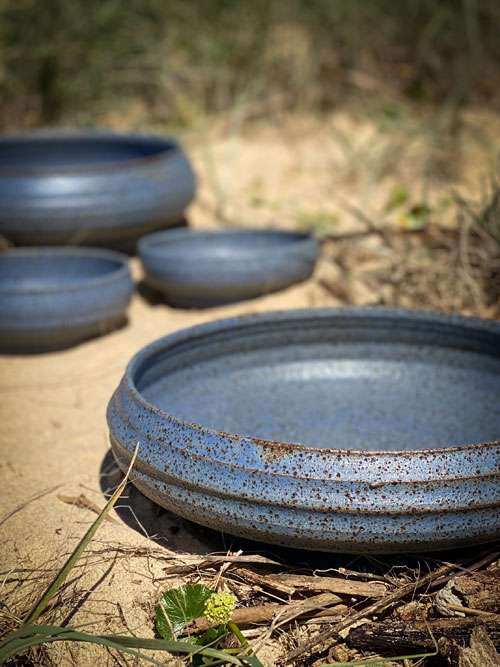 Above: Joe Darling, Blue Bowl, 2022, Raku clay with matt-blue glaze