Kate Stehr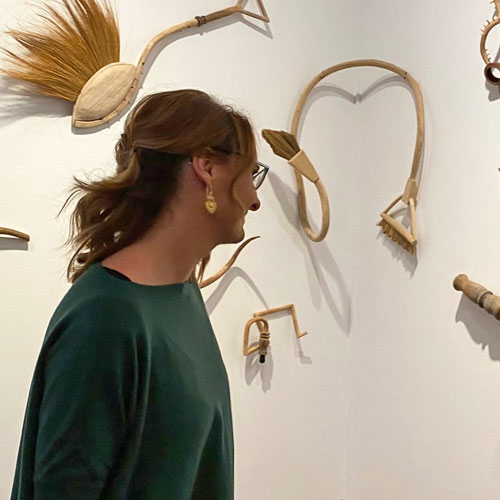 Kate Stehr is a sculptor based in the Illawarra. She has a keen interest in working with timber, particularly reclaimed and repurposed elements as well as found objects.
Her works are often influenced by a desire to celebrate the history and memory found in objects that would otherwise be discarded or become trash. Her works explore a range of themes but are linked by their materiality and often by the way they thwart their intended use or purpose.

Predominantly hand-carved from timber in a naïve style, these works also feature found objects. Her most recent series have ideas of traditional narratives, playful scribing tools and absurdist architecture. In the latter series, Kate invites the viewer to explore. The use of ladders and stairs, encouraging the eye to move through and over the forms. Made predominantly from reclaimed timbers, these works reference the surrealist landscapes of Escher.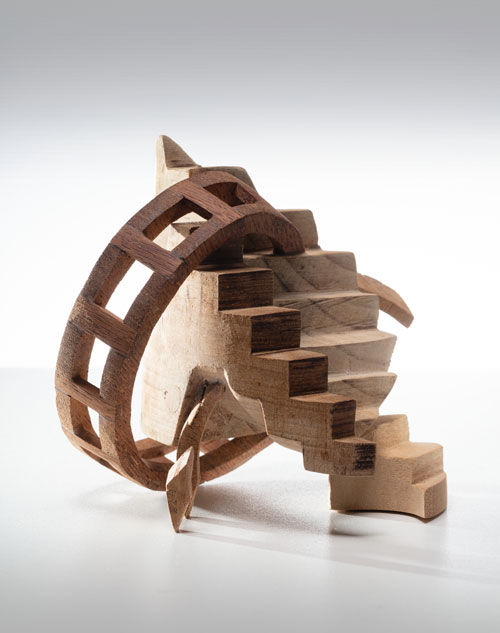 Above: Kate Stehr, Inclination, 2021, timber, 142 x 140 x 149cm