Katja Handt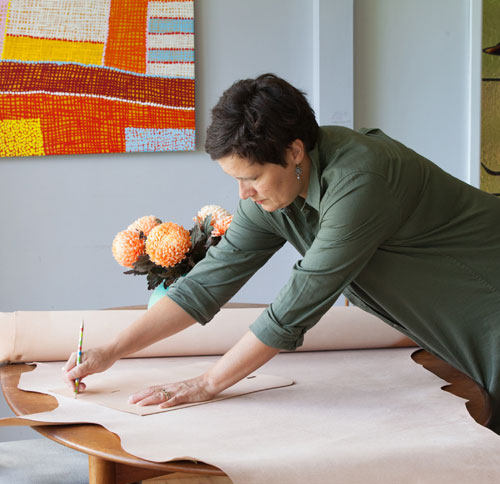 Katja is a theatre designer and maker, and over the years has worked as an artist on a wide range of projects in the performing arts, film and events in Australia and overseas.
Although her greatest passion has always been theatre, she has also held positions as key costume props and head of leather/costume on feature films such as Mad Max: Fury Road. It was the work on these films that made her fall in love with traditional leather craft and leather as a working material.
In 2019 Katja opened Kattasche, a small artisan led studio that creates stunning, sustainable leather goods made with premium bovine and kangaroo leathers that are hand selected from Australian tanneries. Kattasche offers a fresh take on traditional leather goods. Heritage craft meets minimalist design in vibrant colours inspired by the colours and textures of the unique Illawarra landscape. Many products are carefully hand dyed to recreate the rainforest green of the escarpment, the teal blue of the ocean or the many colours of sandstone found along the coastline.
In 2020 the initial shut down of the performing arts due to COVID opened a window for Katja to invest time (supported by Create NSW) to train in the art of luxury leathercraft which favours fine hand finishes over machine-made products to ensure quality and longevity in leather goods. Her leather sewing machine has been resting ever since.
While Katja continues to design for theatre (most recently costumes for Merrigong's production The Sirens Return) the Kattasche workshop is her happy place to let her hands do the thinking.
Katja would like to acknowledge the Dharawal people as the traditional custodians of the land on which she lives and works and elders past, present and emerging. It is this land that continues to teach and inspire her.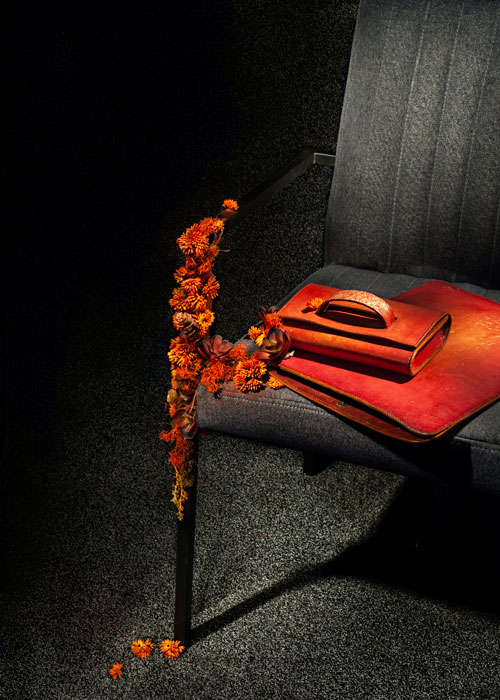 Above: Katja Handt, Kattasche Clutch, 2022, red leather