Celebrate Refugee Week with these reads!
Wednesday 22 June 2022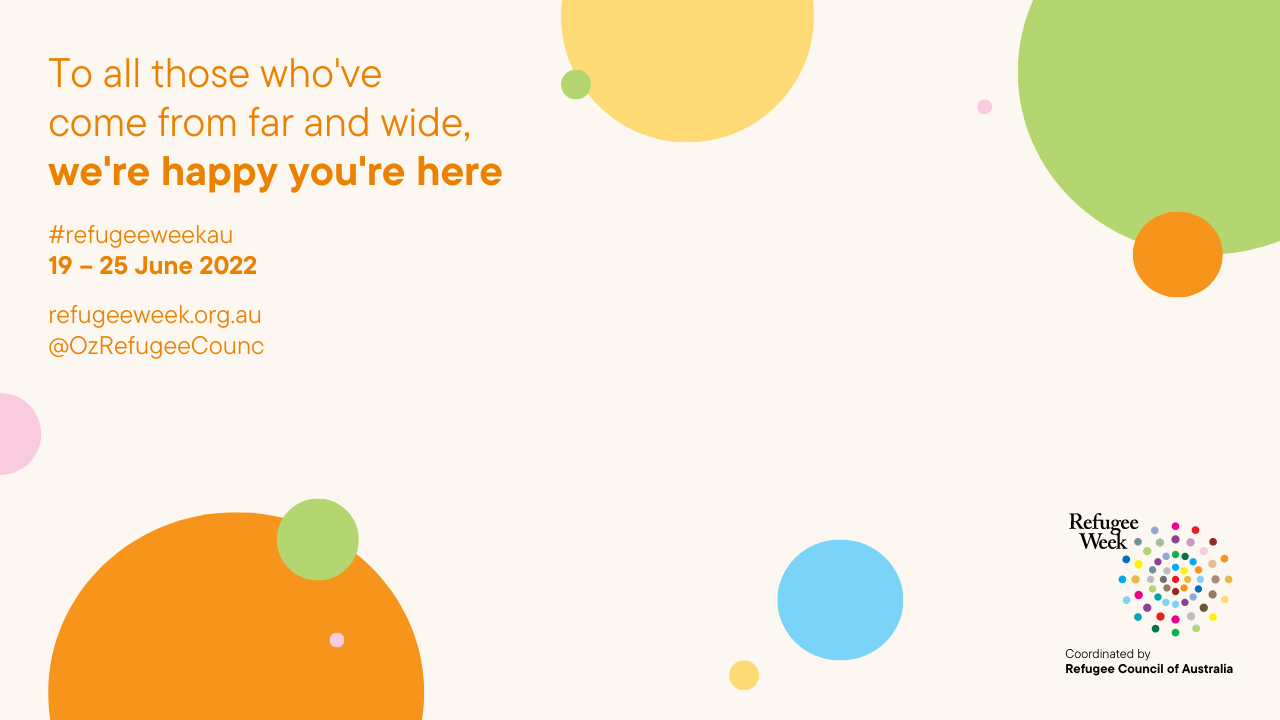 With Refugee Week beginning, there's no better time to tick this challenge off of your list for the 2022 Reading Challenge!
While many books written by refugees detail their experience with leaving their country and starting a new life somewhere else, some books are stories are simply stories written by refugees.
It's important to lift up stories written by refugee authors, as their experiences are written into their work and are known as #OwnVoices works: books by people from that community.
If you're looking for books written by refugees, check out some of these titles:
Exit West by Mohsin Hamid.

In a country teetering on the brink of civil war, two young people meet: sensual, fiercely independent Nadia and gentle, restrained Saeed. They embark on a furtive love affair, thrust into premature intimacy by the unrest roiling their city. Borrow it.

The Girl Who Smiled Beads by Clemantine Wamariya

Clemantine Wamariya was six years old when her mother and father began to speak in whispers, when neighbors began to disappear, and when she heard the loud, ugly sounds her brother said were thunder. It was 1994, and in 100 days more than 800,000 people would be murdered in Rwanda and millions more displaced. Clemantine and her fifteen-year-old sister, Claire, ran and spent the next six years wandering through seven African countries searching for safety. Borrow it.

Sea Prayer by Khaled Hosseini

A deeply moving, gorgeously illustrated short work of fiction for people of all ages from the international bestselling author of The Kite Runner, brought to life by Dan Williams's beautiful illustrations. Borrow it.

A Land of Permanent Goodbyes by Atia Abawi

Tareq lives with his big and loving family... until the bombs strike. The city is in ruins, and in the wake of destruction, he's threatened by Daesh fighters and witnesses a public beheading. Tareq's family knows that to continue to stay alive, they must leave. As they travel as refugees from Syria to Turkey to Greece, facing danger at every turn, Tareq must find the resilience and courage to complete his harrowing journey. Borrow it.

The Boat People by Sharon Bala

When a rusty cargo ship carrying Mahindan and five hundred fellow refugees from Sri Lanka's bloody civil war reaches Vancouver's shores, the young father thinks he and his six-year-old son can finally start a new life. Instead, the group is thrown into a detention processing center, with government officials and news headlines speculating that among the "boat people" are members of a separatist militant organization responsible for countless suicide attacks--and that these terrorists now pose a threat to Canada's national security. Borrow it.

The Night Diary by Veera Hiranandani

Shy twelve-year-old Nisha, forced to flee her home with her Hindu family during the 1947 partition of India, tries to find her voice and make sense of the world falling apart around her by writing to her deceased Muslim mother in the pages of her diary. Borrow it.

Taking Flight: from war orphan to star ballerina by Michaela DePrince

Michaela DePrince was known as girl Number 27 at the orphanage, where she was abandoned at a young age and tormented as a "devil child" for a skin condition that makes her skin appear spotted. But it was at the orphanage that Michaela would find a picture of a beautiful ballerina en pointe that would help change the course of her life. In this engaging, moving, and unforgettable memoir, Michaela shares her dramatic journey from an orphan in West Africa to becoming one of ballet's most exciting rising stars. Borrow it.

A Long Petal of the Sea by Isabel Allende

That September 2, 1939, the day of the Spanish exiles' splendid arrival in Chile, the Second World War broke out in Europe. Victor Dalmau is a young doctor when he is caught up in the Spanish Civil War, a tragedy that leaves his life - and the fate of his country - forever changed. Together with his sister-in-law, the pianist Roser Bruguera, he is forced out of his beloved Barcelona and into exile. Borrow it.

The Refugees by Viet Thanh Nguyen

In The Refugees, Viet Thanh Nguyen gives voice to lives led between two worlds, the adopted homeland and the country of birth. From a young Vietnamese refugee who suffers profound culture shock when he comes to live with two gay men in San Francisco, to a woman whose husband is suffering from dementia and starts to confuse her for a former lover, to a girl living in Ho Chi Minh City whose older half sister comes back from America having seemingly accomplished everything she never will, the stories are a captivating testament to the dreams and hardships of immigration. Borrow it.

The Ungrateful Refugee by Dina Nayeri

What is it like to be a refugee? It is a question many of us do not give much thought, and yet there are more than 25 million refugees in the world. To be a refugee is to grapple with your place in society, attempting to reconcile the life you have known with a new, unfamiliar home. Borrow it.
Did we miss a book? Let us know on our social media pages – Instagram or Facebook.
If you haven't yet, check out our page for the full list of reading challenges, or pick up a bookmark at your local library.