Your library can help you learn a new language, or improve one you already know.
Mango is an online learning system that lets you pick from more than 70 world languages.
Courses are self-paced and can be adapted to your own learning style. There are also flexible options for people who want to learn a new language for education, business, travel or leisure.
It's free to use Mango if you're a library member. Have your library card and password ready to set up an account.
Visit Mango to start a new conversation today.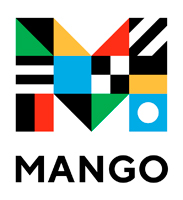 Password help
Forgot your library password, or not sure if you have one? There are three ways you can get help:
Go the library catalogue, select 'Login', then click the 'Forgot your password?' link
Call any of our libraries
Talk to staff next time you're in the library.
We have online courses and conversation groups that can help you practice or improve your English.
See our Improve Your English page for details.
Our collections include books, newspapers and magazines in several community languages.
These items can be helpful if you're learning a new language. Pick up a favourite book you're already familiar with in another language, or try a children's book to start reading simple text in your new language.