Cosy reads for a Winter's day
Friday 11 June 2021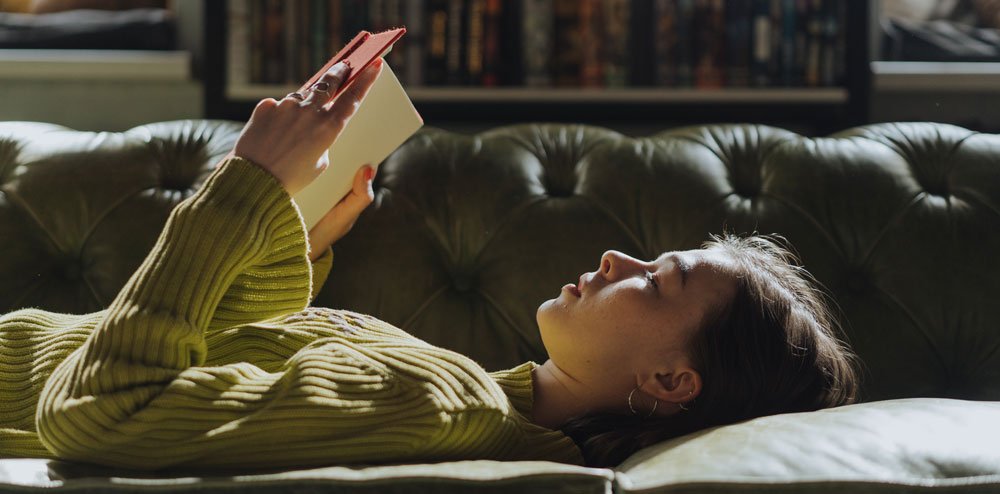 The Secret History by Donna Tartt
Under the influence of their charismatic classics professor, a group of clever, eccentric misfits at an elite New England college discover a way of thinking and living that is a world away from the humdrum existence of their contemporaries. But when they go beyond the boundaries of normal morality they slip gradually from obsession to corruption and betrayal, and at last - inexorably - into evil.
It's a go-to re-read for me for a few reasons.
"The setting of New England reminds me of home. Her depiction of the landscape, the seasons and the overall environment is beautiful. Her characters and their relationships feel real even when they are involved in some curious scenarios. It's a mystery in reverse! And I love the overall theme mirroring Greek mythology – the main character's chosen subject of study."
- Lindsay
Find The Secret History on our catalogue.
The History of the Rain by Niall Williams
Bedbound in her attic room beneath the falling rain, in the margin between this world and the next, Plain Ruth Swain is in search of her father. To find him, enfolded in the mystery of ancestors, Ruthie must first trace the jutting jaw lines, narrow faces and gleaming skin of the Swains from the restless Reverend Swain, her great-grandfather, to grandfather Abraham, to her father, Virgil - via pole-vaulting, leaping salmon, poetry and the three thousand, nine hundred and fifty eight books piled high beneath the two skylights in her room, beneath the rain.
"I only discovered Niall Williams last year and he is now a favourite author.
The History of Rain tells the story of Ruthie, a university student confined to her bed with a long term illness. There, she begins to read her father's three thousand, nine hundred and fifty eight books beneath the skylights in her attic room with the rain falling and learns about her father and life.
This beautiful, funny, life affirming book is one I will read again when in need of comfort and hope. A great book to cosy up with this winter."
- Jo
Find History of the Rain on our catalogue.
Wuthering Heights by Emily Bronte
Perhaps the most haunting and tormented love story ever written, Wuthering Heights is the tale of the troubled orphan Heathcliff and his doomed love for Catherine Earnshaw.
Published in 1847, the year before Emily Bronte's death at the age of thirty, Wuthering Heights has proved to be one of the nineteenth century's most popular yet disturbing masterpieces. The windswept moors are the unforgettable setting of this tale of the love between the foundling Heathcliff and his wealthy benefactor's daughter, Catherine. Through Catherine's betrayal of Heathcliff and his bitter vengeance, their mythic passion haunts the next generation even after their deaths.
"I think a lot of people dislike this book because they expect a romance. This is not a romantic tale. It is bleak, and hopeless, and tragic.
But the reason it gets my full approval is quite simply this: once I became immersed in it, woe betide anyone who tried to pull me out.
I can't wait to go back to Wuthering Heights."
- Lisa
Listen to Wuthering Heights as an audiobook
All our Shimmering Skies by Trent Dalton
Darwin, 1942, and as Japanese bombs rain down, motherless Molly Hook, the gravedigger's daughter, turns once again to the sky for guidance. She carries a stone heart inside a duffel bag next to the map that leads to Longcoat Bob, the deep-country sorcerer who put a curse on her family. By her side are the most unlikely travelling companions: Greta, a razor-tongued actress and Yukio, a fallen Japanese fighter pilot. Run, Molly, run, says the daytime sky. Run to the vine forests. Run to northern Australia's wild and magical monsoon lands. Run to friendship. Run to love. Run. Because the grave-robber's coming, Molly, and the night-time sky is coming with him.
So run, Molly, run.
"It was on the FAST BACK shelf at Wollongong Library so I thought, 'It must be popular – I'll give it a go!' Let me tell you, I wasn't disappointed.
All our Shimmering Skies tells the story of Molly, a gravedigger's daughter, who overcomes hardship and loss by taking off on adventure through the beautiful Northern territory wilderness. Trent Dalton's storytelling balances the harsh reality of Molly's life with magic, a fighting spirit and true love."
- Lara
Find All Our Shimmering Skies on our catalogue
The Diviners by Libba Bray
SOMETHING DARK AND EVIL HAS AWAKENED… Evie O'Neill has been exiled from her boring old hometown and shipped off to the bustling streets of New York City—and she is pos-i-tute-ly ecstatic.
It's 1926, and New York is filled with speakeasies, Ziegfeld girls, and rakish pickpockets. The only catch is that she has to live with her uncle Will and his unhealthy obsession with the occult. Evie worries her uncle will discover her darkest secret: a supernatural power that has only brought her trouble so far. But when the police find a murdered girl branded with a cryptic symbol and Will is called to the scene, Evie realizes her gift could help catch a serial killer. As Evie jumps headlong into a dance with a murderer, other stories unfold in the city that never sleeps. A young man named Memphis is caught between two worlds. A chorus girl named Theta is running from her past. A student named Jericho is hiding a shocking secret. And unknown to all, something dark and evil has awakened…
"On a cold, rainy night, treat yourself to this eerie, occult filled read. The best part is, it's a series!"
- Corinne
Find The Diviners on our catalogue
Northanger Abbey by Jane Austen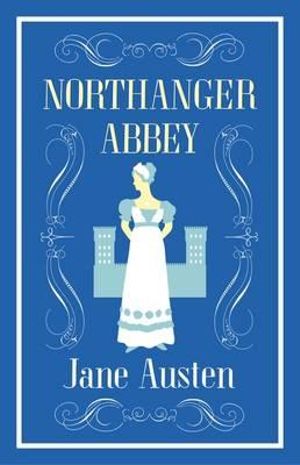 The story's unlikely heroine is Catherine Morland, a remarkably innocent seventeen-year-old woman from a country parsonage. While spending a few weeks in Bath with a family friend, Catherine meets and falls in love with Henry Tilney, who invites her to visit his family estate, Northanger Abbey. Once there, Catherine, a great reader of Gothic thrillers, lets the shadowy atmosphere of the old mansion fill her mind with terrible suspicions. What is the mystery surrounding the death of Henry's mother? Is the family concealing a terrible secret within the elegant rooms of the Abbey? Can she trust Henry, or is he part of an evil conspiracy? Catherine finds dreadful portents in the most prosaic events, until Henry persuades her to see the peril in confusing life with art.
"Jane Austen on a cold night. What more can I say?"
- Carlie
Read Northanger Abbey as an eBook via Libby
The Hitchhiker's Guide to the Galaxy by Douglas Adams
It's an ordinary Thursday lunchtime for Arthur Dent until his house gets demolished. The Earth follows shortly afterwards to make way for a new hyperspace bypass and his best friend has just announced that he's an alien. At this moment, they're hurtling through space with nothing but their towels and an innocuous-looking book inscribed with the big, friendly words: Don't Panic. The weekend has only just begun...
"The Hitchhiker's Guide to the Galaxy has always been with me, and never fails to reignite my passion for reading. My mum gifted me a copy as a kid and Douglas Adam's absurd, whimsical and boundless imagination paints a universe of endless possibilities. All of them ridiculous.
It is a Guide to take life less seriously by. Adam's continues to shape my view of Life, the Universe and Everything just as he moulded it when I was a kid.
'Isn't it enough to see that a garden is beautiful without having to believe that there are fairies at the bottom of it too?'"
- Clancy
Find The Hitchhiker's Guide to the Galaxy on our catalogue
The Ladies of Missalonghi by Colleen McCullough
Sometimes fairy tales can come true--even for plain, shy spinsters like Missy Wright. Neither as pretty as cousin Alicia nor as domineering as mother Drusilla, she seems doomed to a quiet life of near poverty at Missalonghi, her family's pitifully small homestead in Australia's Blue Mountains. But it's a brand new century--the twentieth--a time for new thoughts and bold new actions. And Missy Wright is about to set every self-righteous tongue in the town of Byron wagging.
Because she has just set her sights on a mysterious, mistrusted, and unsuspecting stranger... who just might be Prince Charming in disguise.
"I stayed up all night reading this, because I just had to know how it ended. I loved that it was set in the Blue Mountains, and I could picture the landscape. Also - check out the plagiarism controversy. Interesting stuff!"
- Laurie
Find The Ladies of Missalonghi on our catalogue
The Greek Detective series by Anne Zouroudi
The Mysteries of the Greek Detective Series are seven novels set on the Greek Islands, and are based on one of the Deadly Sins.
"These books are perfect for the cold weather, because you find yourself lost in the Greek sunshine!"
- Jenny
Lose yourself in the first book of the series, The Messenger of Athens, by listening to the audiobook