World Pride 2023: learn about the LGBTQ+ community
Friday 17 February 2023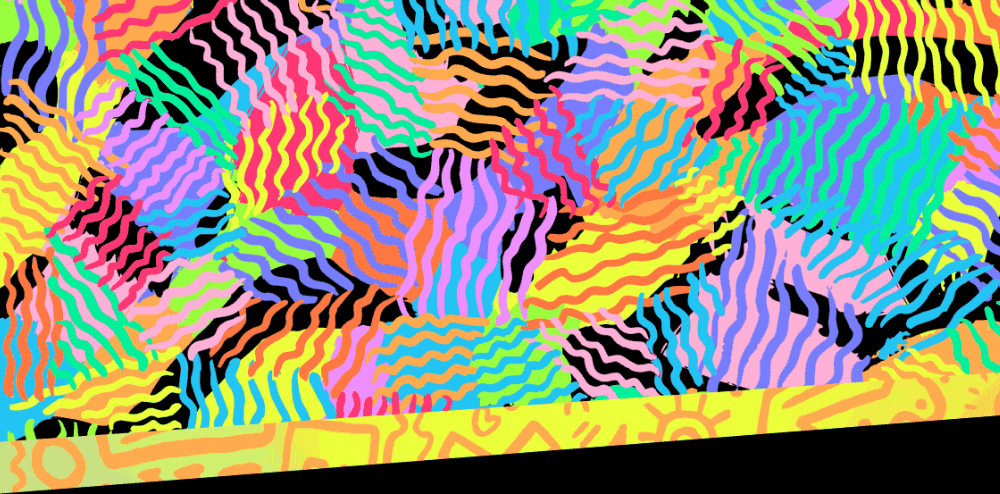 Sydney is hosting World Pride this year, and what better way to take part than to learn more about the LGBTQ+ community!
Find these non-fiction recommendations below. They explore the history, culture, and stories of LGBTQ+ people both in Australia and abroad.
We can do better than this : 35 voices on the future of LGBTQ+ rights

We talk about LGBTQ+ equality. But what does it actually mean? And how do we get there? In this powerful and thought-provoking essay collection, 35 people - from actors, pop stars and athletes to scientists, writers and activists - set out to answer these vital questions. We Can Do Better Than This meets the famous drag queen who wants to eradicate the stigma around dating trans people, a gay Bangladeshi activist calling for the decriminalisation of homosexuality after his best friends were murdered in a hate crime, the Russian lesbian sex blogger skirting around the law to educate young people, a well-known trans author and journalist who wants to reimagine trans media representation, and the supermodel calling for the end of intersex surgeries on children.

Queer : LGBTQ writing from ancient times to yesterday

From the Bible to Catullus and Sappho, from Rimbaud to Virginia Woolf, and Alison Bechdel to Armistead Maupin, award-winning translator Frank Wynne has selected 100 of the finest stories and poems celebrating queer love by LGBTQI authors from the world over.

Loud and proud : LGBTQ+ speeches that empower and inspire

Loud and proud" places the voices of the vibrant LGBTQ+ community centre stage. From equal marriage to gender definitions, bullying to parenthood, the issues covered in these speeches touch on all aspects of LGBTQ+ and reflect the diverse and multi-faceted nature of these community. We are stronger when we stand together, and this seminal collection encourages us to do just that whilst celebrating the beauty of our differences. Featuring over 40 illustrated ground-breaking speeches that span history, the words collected here are inspirational, imperative and empowering.

The book of pride : LGBTQ heroes who changed the world

Captures the true story of the LGBTQ civil rights movement from the 1960s to the present through richly detailed, stunning interviews with the leaders, activists, and ordinary people who witnessed the revolution and made it happen.

Nothing to hide : voices of trans and gender diverse Australia

Nothing to Hide is Australia's first mainstream anthology of trans and gender-diverse writing. While there has been unprecedented trans visibility in Australia in the last decade, this visibility has not always been positive, shadowed at every step by transphobic misinformation and extremist rhetoric. As a counter to the harmful chorus of anti-trans voices, this collection features the work of thirty trans and gender-diverse people across the spectrum of age, race, geography and circumstance. The writers give voice to their communities and tell their own stories, on their own terms. Showcasing the wealth of creativity within the trans and gender-diverse community and providing illuminating insights into the challenges and joys of trans experience, Nothing to Hide is a powerful contribution to Australian literature.

The book of non-binary joy : embracing the power of you

'Oh hello darling, and welcome to The Book of Non-Binary Joy! This book is here to help you be yourself - free from judgement and expectation - as you unlock more joy in your life. Take my hand, and let's start your journey of self-love today.' Whether you are at the start of your journey or have been on the wild ride of gender introspection for a long time, this guide is here to help you thrive as your authentic - and most fabulous - non-binary self. With personal stories, valuable insights and interactive sections, this inspiring book covers a wide range of topics, including mental health, pleasure, fashion, understanding your past, allyship privilege and self-expression. Written with warmth and unapologetic humour, and with bold illustrations throughout, Ben Pechey has created the ultimate safe space for you to embrace your non-binary life and start living.

Bi : the hidden culture, history and science of bisexuality

Bisexuality is the largest sexual minority in the world and the least well understood. This book sets out to answer some of the questions that many people have about bisexuality. In Bi Julia Shaw explores how people have defined and measured bisexuality during its long and important history. She looks at behavioural bisexuality in animals, and investigates whether there is a bi gene. She introduces some famous bi activists and scholars whom everyone should know. She examines the latest research on bisexual kids, parents and grandparents, and explores bisexual identities across the lifespan. She asks why so few bisexual people are out, and examines the mental and physical health consequences of this. She also questions societal reactions to bisexuality (are bi people more promiscuous? No).

All about Yves : notes from a transition

What happens when, aged 30, you realise you're transgender? This was the question that confronted Yves Rees, a historian whose life was upended by gender transition in 2018. Then known as a woman called Anne, Yves was forced to grapple with the sudden realisation that they were not, in fact, female at all. But did this realisation mean that Yves was a man - or something else altogether? When you've lived a lie for so long, how do you discover who you really are? And how do you re-learn to live in the world as a different gender? This book follows Yves on their raw journey of re-becoming, telling a transmasculine transition story that digs into the messiness of bodies, gender and identity. It brings to light the challenges and joys of being transgender in Australia today, and reveals how much trans experience can teach all of us about what it means to be man or woman?

Loving : a photographic history of men in love, 1850s-1950s : Nini-Treadwell collection

Loving: A Photographic History of Men in Love, 1850-1950 portrays the history of romantic love between men in hundreds of moving and tender vernacular photographs taken between the years 1850 and 1950. This visual narrative of astonishing sensitivity brings to light an until-now-unpublished collection of hundreds of snapshots, portraits, and group photos taken in the most varied of contexts, both private and public. Taken when male partnerships were often illegal, the photos here were found at flea markets, in shoe boxes, family archives, old suitcases, and later online and at auctions.