Every two years we hold the $30,000 Wollongong Acquisitive Sculpture Award at Wollongong Botanic Garden.
The next Sculpture in the Garden is planned for April 2023. Expressions of interest from artists will open in July 2022.
Sculptures and installations are displayed throughout the Garden, with the winning work becoming a permanent part of our city's public art collection.
Sculpture in the Garden (also known as the Wollongong Acquisitive Sculpture Award) is open to local, national and international artists.
If you'd like more information about Sculpture in the Garden, email us or call (02) 4227 7111.
Past exhibitions
The 2020 Sculpture in the Garden was postponed due to COVID-19, and was relaunched from 6 February - 14 March 2021 with the same artists.
Download the Sculpture in the Garden 2021 catalogue PDF, 2964.11 KB to find out more about the 2021 exhibition, works and artists.
Congratulations to the winner of the 2021 Sculpture in the Garden Acquisitive Prize, Curious Dream of an Architect by Fatih Semiz (#14) (below, photo by Tad Souden).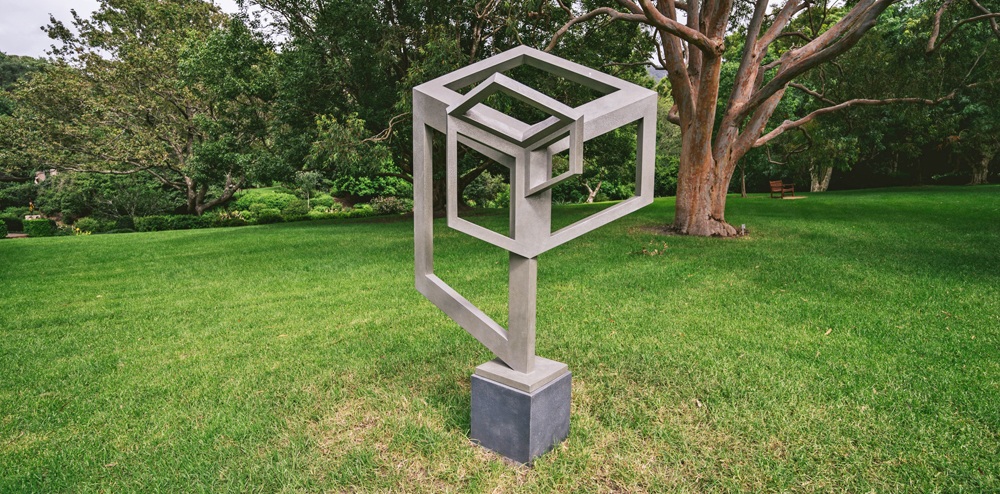 Three works were also highly commended:
Splash by John Fitzmaurice (#16)
Evolve by Laura Nolan (#9)
My Greatest Lament by Mark Cuthbertson (#3)
The 2021 People's Choice Award went to Evolve by Laura Nolan.
2021 sculptures
Photographs by Tad Souden.
Ghost Trees by Greer Taylor
Sculptor in residence, Greer Taylor, invited visitors to 2021's Sculpture in the Garden to take part in an interactive growing, ephemeral sculptural work called Ghost Trees. Watch the video below to learn more.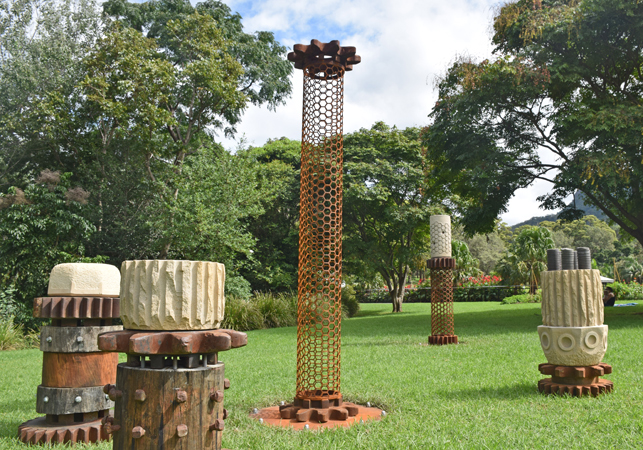 Winner: Michael Purdy 'Steel City'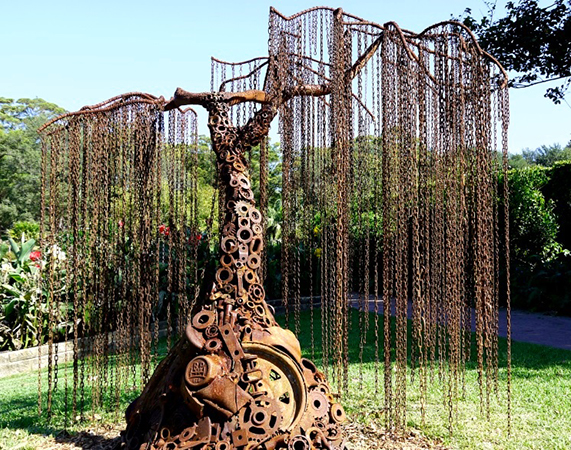 People's Choice Award: Mike Tikkeros 'Windy Willow'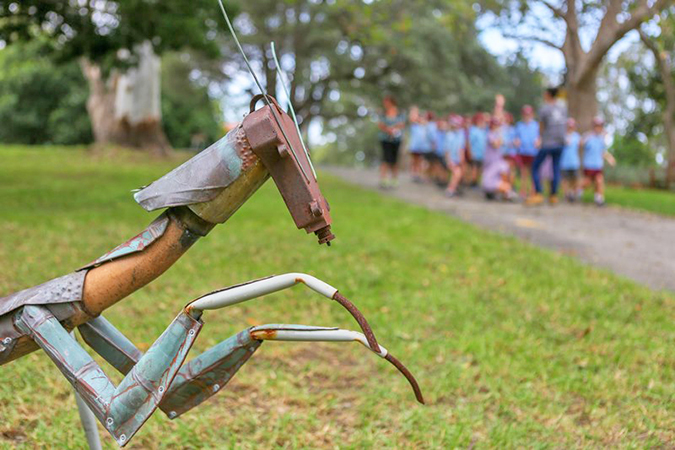 Gardener's Choice Award: Libby Bloxham 'Treasured Illawarra Resident'.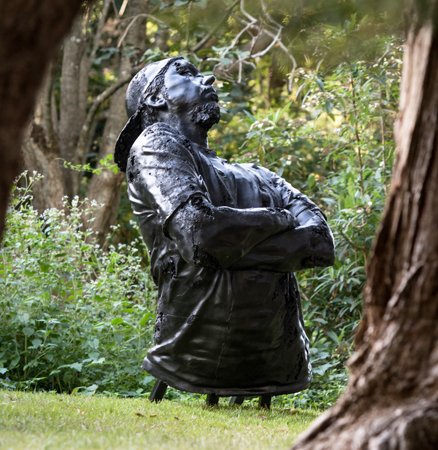 Winner: Louis Pratt 'King Coal' (pictured)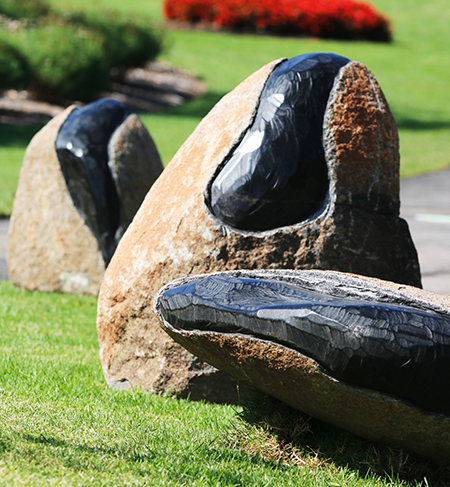 People's Choice Award and Gardener's Choice Award': Andreas Buisman 'Coal'