Council extends sympathy to our Lebanese community members
Thursday 13 August 2020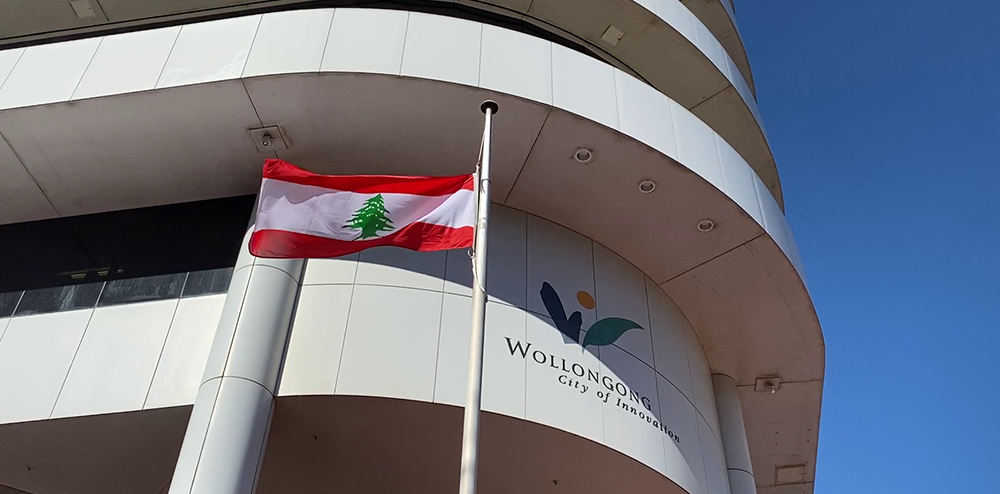 This week the Lebanese flag will fly on one of Wollongong City Council's flagpoles as a mark of respect for the recent tragic event in Beirut.
Council voted unanimously at Monday night's Council meeting to extend sympathy to all members of our community who have a connection to Lebanon. We will also write to the Lebanese Ambassador to Australia, his Excellency Mr Milan Raad, to ask that he pass on our community's thoughts and wishes to those in Beirut.
"Many of us have seen the awful footage of the explosion in Beirut last week that caused such devastation and caused so much loss of life including, sadly, a two-year-old Australian boy,'' Wollongong City Acting Lord Mayor Councillor Tania Brown said.
"By taking this step and flying the Lebanese flag on our flagpole we are demonstrating our compassion and recognising the impact this event has had not only on those who call Beirut home, but also those who live here among us but have close ties to Lebanon.''
The flag will be raised on Thursday morning and remain flying until next Wednesday 19 August.