Youth nature-writing prize branches out
Wednesday 22 March 2023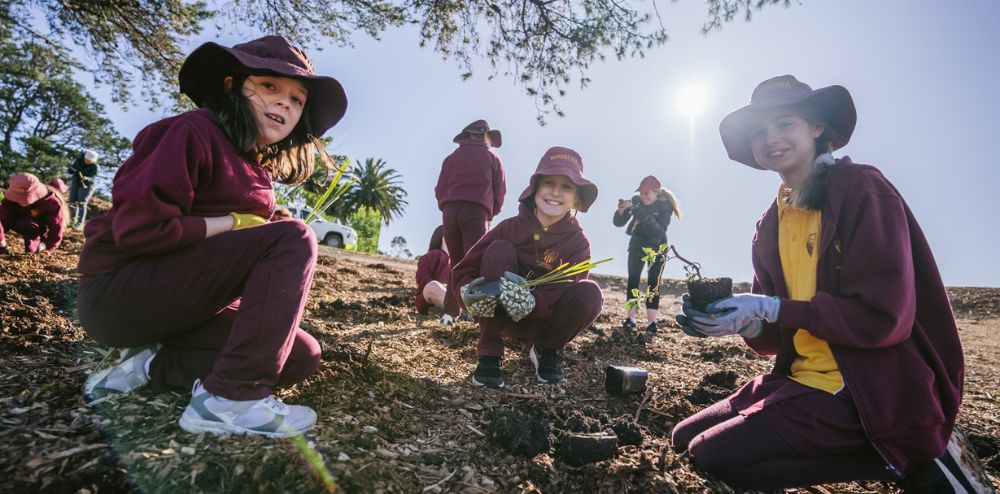 Image: Photo by Tad Souden Photography
Write a poem, plant a tree.
Young people can use words to take real climate action with entries now open for the annual POEM FOREST nature poetry prize.
The prize, created by Red Room Poetry and delivered in partnership with Wollongong City Council in 2023, invites students and teachers across Australia to submit nature-themed poems and see them come to life with a tree planted for each, creating a forest of poems for future generations.
Trees aren't the only prize either. The top poem in each age group will earn the author $500, a $150 book pack, poetry journal and a 'Wild Things' poster print. Wollongong locals will vie for additional prizes from Wollongong Botanic Garden with a $50 plant voucher for the best individual poem, and a school excursion along with 30 trees awarded to the best collaborative class poem.
Wollongong City Lord Mayor Councillor Gordon Bradbery AM said the program was a win-win for everyone involved and called on local young people and teachers to grab a pen and get writing.
"Yesterday was World Poetry Day and International Day of Forests, the perfect time to launch POEM FOREST and highlight the importance of trees and our commitment to increasing tree canopy cover in Wollongong," said Cr Bradbery.
"Tree planting is one easy way to help the environment. As trees grow, they remove and store carbon dioxide while releasing oxygen into the air.
"Trees also provide everyday benefits to us. They provide shade, block winds, provide homes and food for birds and wildlife, prevent soil erosion, clean our water, and make our homes and communities better for people."
Although the prize is open to entrants from across Australia, the reciprocal trees will all be planted within the Wollongong local government area.
"Every nature poem submitted nationally will see a tree planted right here in Wollongong.
"Wollongong entrants can either have a tree planted on their behalf or request a tree to plant on their property, which will be supplied in the form of a voucher for Wollongong Botanic Garden Nursery.
"With 75 per cent of the land in Wollongong being privately owned, we need everyone to contribute on their own patch to help create a better future together."
Visit Council's website for full details. Entries are accepted on the POEM FOREST website.
"It's easy to get started by downloading the learning resource, packed with useful poetry writing prompts, templates, inspiration, case studies on our Tiny Forests along with a feature of some of the endangered ecological communities we have right here in Wollongong," said Cr Bradbery.